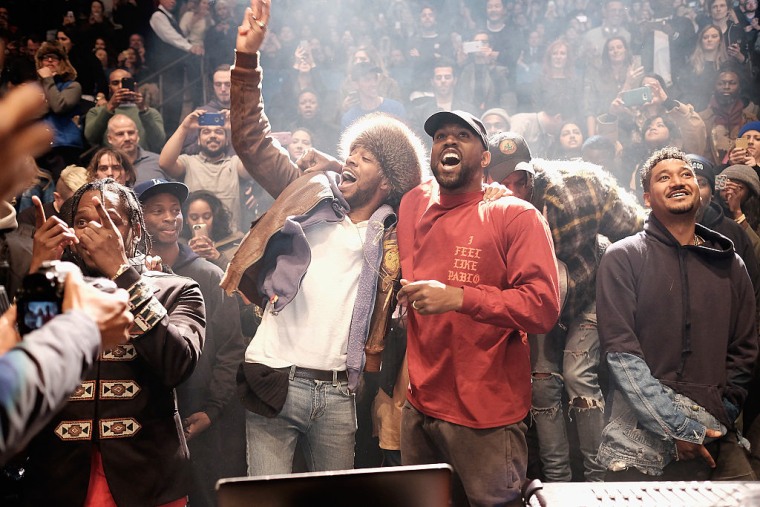 According to a report from Page Six, Kanye West and Kid Cudi have rekindled their friendship and working on a "surprise project" in Japan.
"They're going to drop some crazy collaboration out of the blue," an anonymous source close to the situation told Page Six. "They're going to drop some surprise project on everybody. They're recording it now."
In 2016, Kid Cudi took to Twitter to express his frustrations with West, his longtime mentor and collaborator. On stage on his Saint Pablo Tour, Kanye responded: "Don't never mention 'Ye name...I birthed you." Shortly after the exchange, Kanye checked into the hospital "for his own health and safety," and Cudi announced that he had checked himself into rehab "for depression and suicidal urges."
Last week, the two were spotted at artist Takashi Murakami's studio in Japan. In May, Kanye West was reportedly in Wyoming working on new music.
Representatives for Kanye West and Kid Cudi were not immediately available for comment.