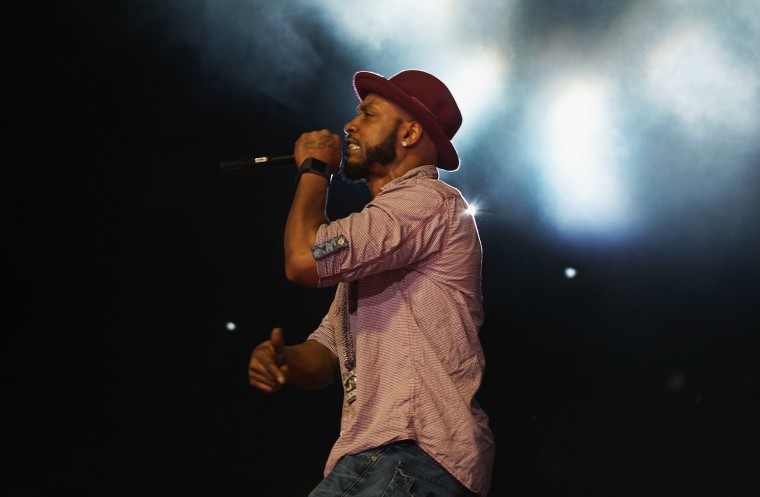 Mystikal has been charged with first degree rape after turning himself in to authorities in to the Caddo Parish Sheriff's Department, TMZ reports. Over the weekend, police in Shreveport, Louisiana issued an arrest warrant for the rapper in connection with an alleged rape in the city on October 2016. He's being held on a $2 million bond.
The warrant includes both Mystikal, real name Michael Lawrence Tyler, and a 26-year-old woman named Averweone Holman with first-degree rape. Holman was arrested on August 18, KSLA reports, but Mystikal remains at large.
The sexual assault is alleged to have taken place on October 22 last year, the night Mystikal performed in the city during his Legends of Southern Hip-Hop Tour. His arrest warrant was issued following an investigation by the Shreveport Police Sex Crimes unit gathered the victim's statement, witness testimony and DNA evidence.
A 42-year-old woman, Tenichia Wafford, has been charged with one count of Accessory After the Fact to First Degree Rape. She is accused of attempting to convince the unnamed victim to drop her case against Mystikal. She too remains at large at the time of writing.
Mystikal previously spent time in prison for sexual battery and extortion. He pleaded guilty in court in 2004 and was sentenced to six years in state prison after forcing his hairstylist to perform oral sex on him and two associates.
A rep for the rapper did not immediately reply to The FADER's request for comment.