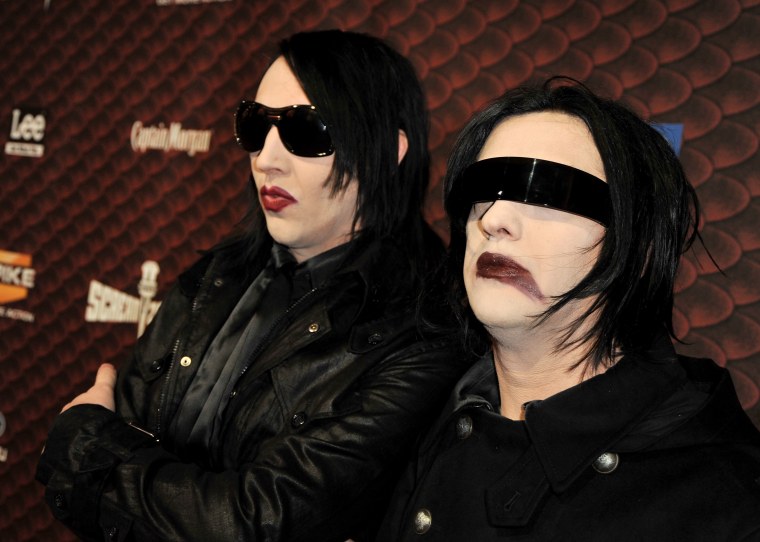 Marilyn Manson has confirmed that bass player Twiggy Ramirez has left the band. Earlier this week Ramirez was accused of rape by former girlfriend, musician Jessicka Adams. Ramirez, real name Jeordie White, has been a part of Manson's band for 20 years.
In an October 24 tweet, Manson confirmed White had left the band and will be replaced ahead of upcoming live shows. Manson added "This is a sad day" on Instagram.
I have decided to part ways with Jeordie White as a member of Marilyn Manson. He will be replaced for the upcoming tour. I wish him well.

— Marilyn Manson (@marilynmanson) October 25, 2017
White's departure from the band follows a Facebook post by Jessicka Addams,formerly of the band Jack Off Jill and current singer in Scarling, in which she accused him of rape and physical abuse. In the post Addams detailed their relationship, which began in the late 1990s, and how it became physically violent. She also claimed that White raped her after she confronted him about cheating on her with another woman.
The bassist, who has gone as simply Twiggy since 2008, first joined Manson's band in 1993. He contributed to albums including 1996's Antichrist Superstar before leaving in 2003. He rejoined the band five years later to record the band's seventh album The High End of Low. Manson's next scheduled live date is on November 5 at Ozzfest Meets Knotfest in Devore, California. A European tour in support of new album, Heaven Upside Down, will follow.
White has yet to publicly respond to the allegations. The FADER has contacted him for comment.