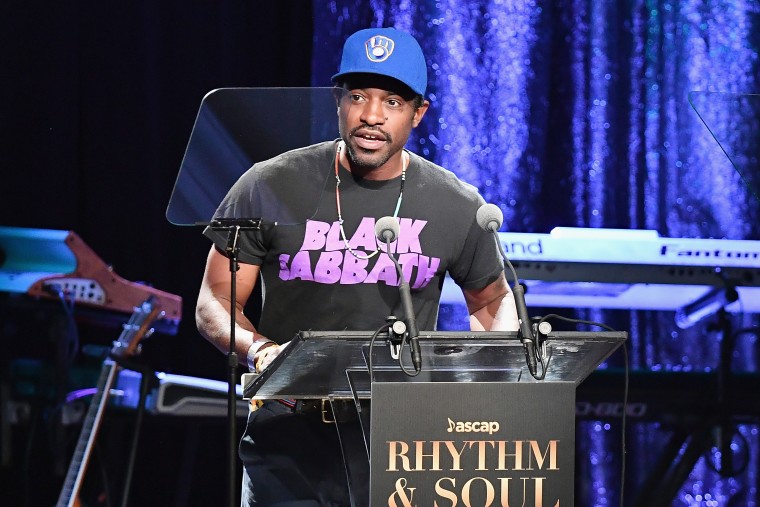 André 3000 has opened up about the possibility of him ever making new music again. The Outkast rapper has previously suggested he is "totally fine" with not releasing another album but in a new interview with GQ Style he suggested he is open to making a solo album,even if he fears he has lost the edge needed to compete with younger artists.
When writer Will Welch told 3000 that he wants to hear a new album from him, the rapper replied. "If I were to drop dead right now, honestly, we've done it. And that's the truth. You know what I mean? Here's the only thing that I would regret: Man, you know, there is still that album that you wanted to do."
Talking about being in the studio with new artists, he said the "crazy thing" is his feeling that he can't offer something contemporary. "I don't have the pulse anymore," he said. "Rhythms change every generation. The intensity and the drums change. And I'm not on the pulse. I can't pretend. It's kinda like watching your uncle dance. So the only thing I can do is this kind of novelty, off thing for them."
3000 ended the talk of making music by comparing his creative output to Floyd Mayweather and the boxer's knowledge of how many fights he can handle before retirement. "I'm slowing down, and I see these young kids coming up and I was them. And at a certain point, no matter how Mayweather you are, I think it's classy to be like, You know what? [brushes off hands]. I think I have, like, maybe two more Mayweather fights."
Earlier this year André 3000 signed on to appear alongside Robert Pattinson in sci-fi movie High Life. He also designed some shoes for fashion brand Tretorn.