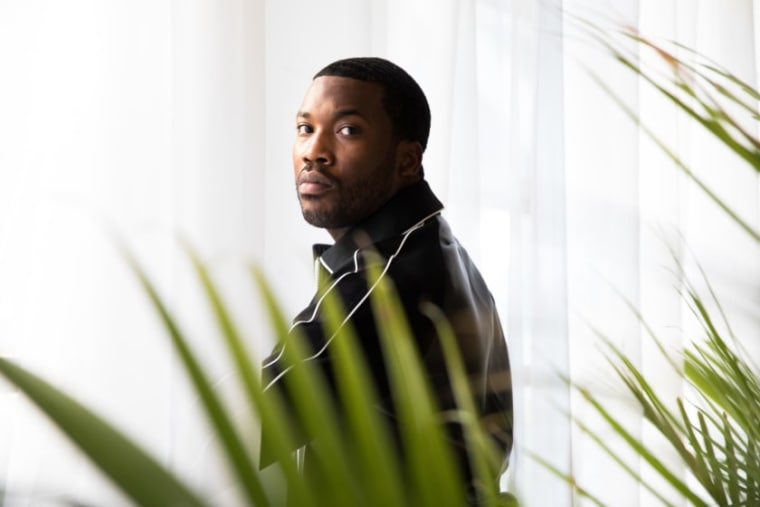 Meek Mill's lawyers have filed a motion for an emergency bail hearing for the Philadelphia rapper, real name Robert Williams, claiming that Judge Genece Brinkley hasn't responded to any of their post-sentencing appeals. According to court documents provided to The FADER, the Superior Court has ordered Judge Genece Brinkley to respond to the bail request "without further delay."
"We're pleased that the Superior Court took immediate action to direct the Court of Common Pleas to decide on the application for bail "without further delay,'" Meek Mill's lawyer Jordan Siev wrote in a statement on Tuesday. "We remain hopeful that Mr. Williams will be promptly released on bail."
In the writ of habeas corpus filed on Tuesday to the state Superior Court, Meek's lawyers ask that he be released immediately on bail. "As of this filing, more than 10 days after submission [Brinkley] has taken no action — not even to schedule a hearing — on any petitioner's motions, and in particular not on the bail motion," the petition reads. Legally, Brinkley has up to 30 days to respond to the appeal, which was filed on November 14.
On November 17, Meek Mill's lawyers filed a request for a bail hearing, following a motion to appeal the rapper's sentence. A bail hearing was scheduled by The Philadelphia Courts in error and was quickly rescinded.
Representatives for Meek Mill and The Philadelphia Courts was not immediately available for comment.