Alice Glass is reportedly willing to testify against former Crystal Castles bandmate Ethan Kath
The singer apparently filed a criminal complaint against Kath last month.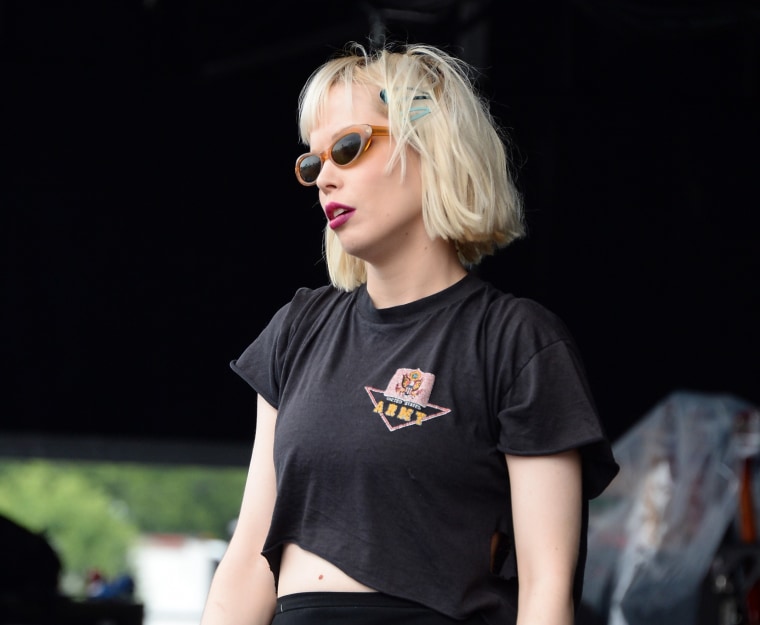 Alice Glass has reportedly filed a court declaration stating she is willing to testify that her allegations of assault and abuse against her former Crystal Castles bandmate Ethan Kath are true, according to TMZ. Glass alleges in new court documents that Kath (whose real name is Claudio Palmieri) first sexually assaulted her when she was 15, and physically and emotionally abused her for years. She notes that she and two other women allegedly filed criminal complaints against Kath last month.
Glass left Crystal Castles in 2014. In October, she claimed Kath had abused her throughout their time together as a band. Kath filed a defamation suit against her in November. On December 21, The Daily Beast reported that the Toronto Police Service was pursuing an active case against Kath in the Sex Crimes unit after allegations were brought forth by multiple women.
Kath has denied Glass's claims. "These sickening and vile allegations are an attempt to injure my client's reputation and in turn hurt actual victims of abuse," an attorney for Kath said in a statement.
Representatives for Crystal Castles and Ethan Kath were not immediately available for comment.