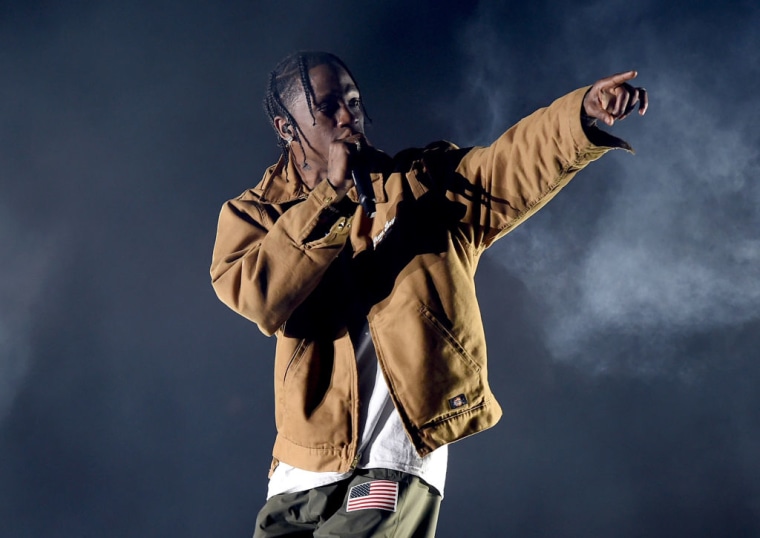 At the very end of 2017, Travis Scott and Quavo released their long-awaited collab project, Huncho Jack, Jack Huncho, but fans of the Houston rapper are still patiently waiting on his third studio album Astroworld. In a new interview with Billboard, Scott provided a few new details about his progress on the record, including a potentially featured artist.
"My next album is going to have Stevie [Wonder] " Scott said. "Well, I'm trying. We're talking." It may help his cause that Wonder's 16-year-old son Kailand Morris is a huge fan of the Houston rapper. In September, Scott performed at Moriss's birthday party.
Elsewhere in the interview, Scott addressed rumors about his impending fatherhood and what advice Kanye West has offered him:
Have you spoken to your father about becoming a father yourself?
Uh... for what?
There are these rumors that you're dating Kylie and having a child with her...
I don't want to talk about that. They're just guesses. Let them keep fishing.
Has Kanye taught you anything about dating a fellow celebrity?
Nah. I haven't seen him deal with that. I just stay to myself.