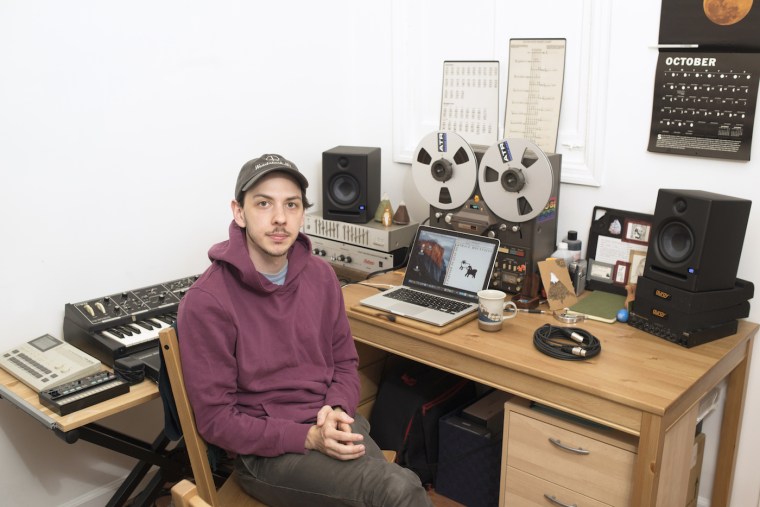 Dave Benton lives in Brooklyn, plays in LVL UP, and went to SUNY Purchase with Aaron Maine and Mitski and Sheer Mag. He also puts out songs as Trace Mountains; one of my favorites is about suburban New Jersey and listening to American Water.
In March, Benton will release a new Trace Mountains album called A Partner to Lean On. First single "Turn Twice," debuting below, is an impressively mixed lo-fi pop jam. It features auto-tuned mumbles, pretty-sounding guitars, and lyrics about cemeteries, dogs, and navigating life. In all, it's a welcome addition to the canon of casually feel-good songs to put on first thing in the morning, when you're feeling half-right.
According to an email from Benton, he started writing the song eight years ago and it has appeared in various forms since then. "Here, I finally feel that I've finished it," he explained. "Completed in the summer of last year, the final arrangement attempts to bridge the gap between feelings almost a decade old, and the anger and confusion of the year 2017. The song, in my mind, is dedicated to my grandfather, Robert Patterson, who died last year."
Album art: