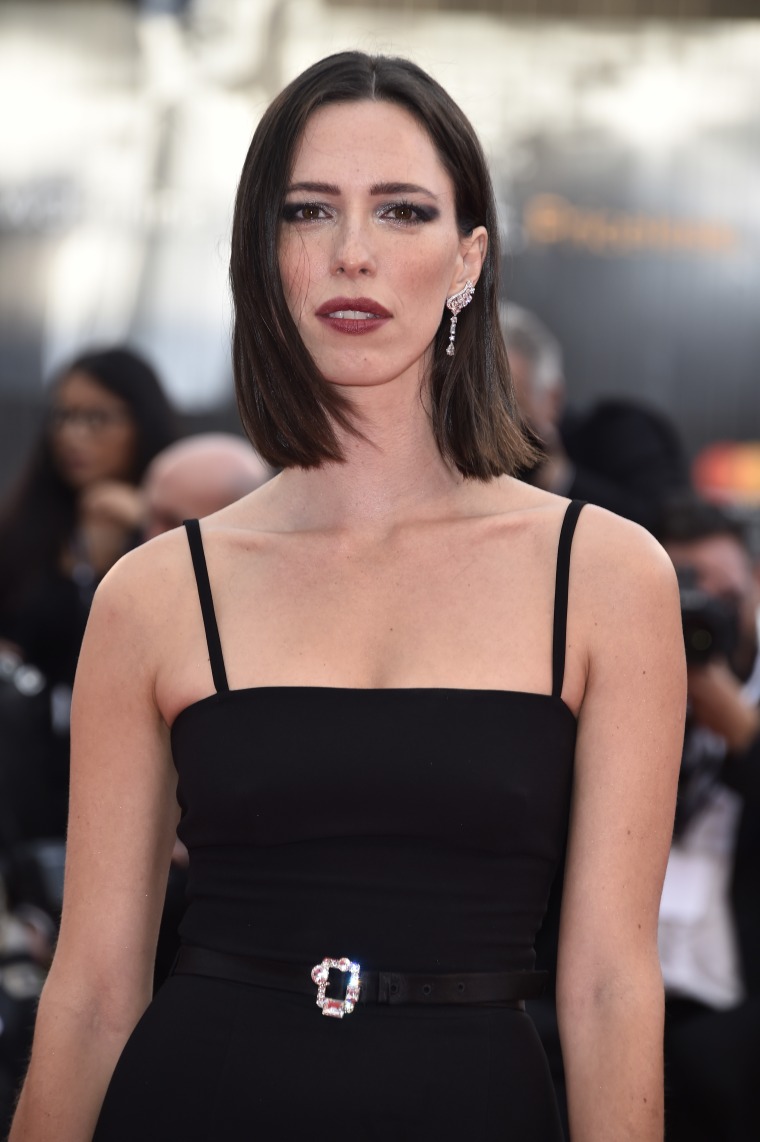 Rebecca Hall recently took to Instagram to fully explain the reasoning behind her donation to the Time's Up movement. The actress has a minor role in Woody Allen's upcoming movie A Rainy Day in New York alongside Timothée Chalamet, Selena Gomez, Elle Fanning, Suki Waterhouse and Jude Law, but this is not the first time that she has worked with the director. Hall previously starred in his 2008 film Vicky Cristina Barcelona which served as a breakout role for the actress.
However, it wasn't until the wake of the #MeToo movement when Hall read Dylan Farrow's statements that she realized how she had indirectly participated as a complicit party to the sexual assault accusations against Allen. "I see, not only how complicated this matter is, but that my actions have made another woman feel silenced and dismissed," she wrote. "That is not something that sits easily with me in the current or indeed any moment, and I am profoundly sorry. I regret this decision and wouldn't make the same one today."
Hall sees her donation to Time's Up as "a small gesture and not one intended as close to compensation." She concludes. "I've also signed up, will continue to donate, and look forward to working with and being part of this positive movement towards change not just in Hollywood but hopefully everywhere."
Following the Harvey Weinstein scandal, other actors like Greta Gerwig, Ellen Page, Griffin Newman and David Krumholtz publicly expressed their regret for working with Allen. Read Hall's entire statement in the post below.