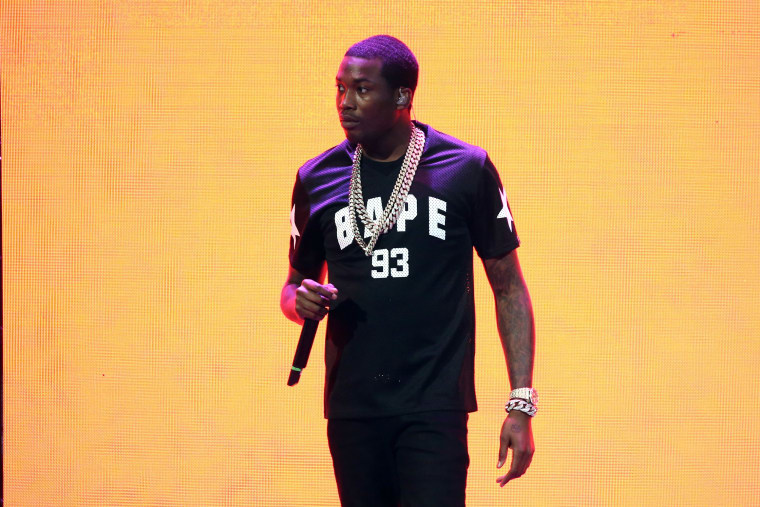 Meek Mill has pledged $10,000 to Colin Kaepernick's Million Dollar Pledge initiative. The rapper made his donation from prison and pledged the money towards Youth Services Inc., who offer accessible, quality services to at-risk children and families in Philadelphia.
The donation was announced on January 29 by Kaepernick. "When I mentioned this opportunity, [Meek] immediately wanted to be involved," the footballer and activist says in the video below. "He wanted to help uplift our communities so he matched my $10,000 for a total of $20,000. Even though Meek has been hit with unjust sentencing, he continues to uplift and fight for our communities."
Despite my brother @meekmill's current circumstances, he continues to stay connected in the community of Philly. He pledged to go #10for10 on my #MillionDollarPledge. We're both donating $10k for a combined $20k to Youth Service Inc. Keep staying strong Meek, we love you brother! pic.twitter.com/ZCbecqtPF6

— Colin Kaepernick (@Kaepernick7) January 29, 2018
Kaepernick's Million Dollar Pledge has seen the former San Francisco 49ers player match the donations of his famous friends to charitable organizations across the country. Jhené Aiko, Snoop Dogg, and T.I. have already donated $10,000 each, while Joey Bada$$ recently pledged his money to Communities United for Police Reform in New York. Other stars involved in the campaign include Serena Williams, Kevin Durant, and Steph Curry.
Meek Mill is currently serving time in jail following his sentence of two to four years for probation violations. He is appealing against the ruling and has been denied bail on multiple occasions.