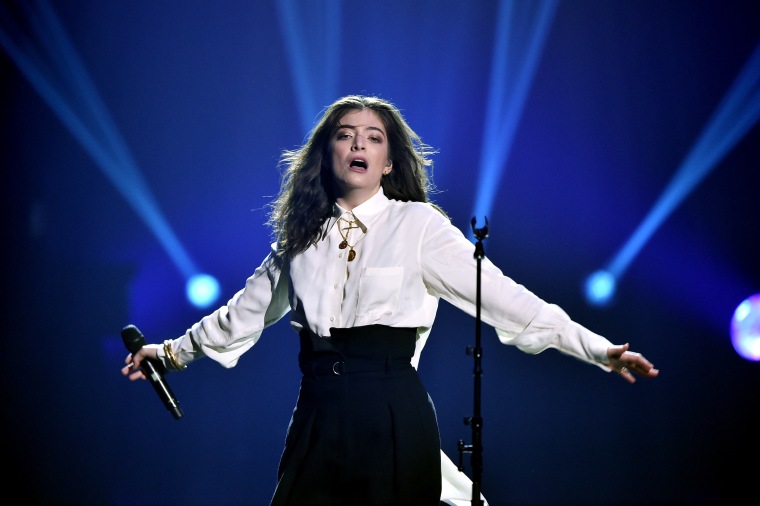 Lorde's Grammys night was a bumpy one. First she was reportedly denied a live performance slot by producers, who later said "There's no way we can really deal with everybody." The the Album of the Year-nominee watched as she lost out to Bruno Mars, joining the long list of women artists who walked away from the ceremony empty handed.
The singer and songwriter hinted at some of the tensions that lay behind those moments in a handwritten advert published in The New Zealand Herald the day after the awards. "Last night I saw a lot of crazy & wonderful things," she wrote in the January 30 message. "I just wanted to say thank you, from the bottom of my heart, for loving & embracing Melodrama the way you did. My nomination belongs to you. Thank you, also, for believing in female musicians. You set a beautiful precedent!"
The full note was shared by a Herald journalist on Twitter.
Full-page letter from @lorde in today's @nzherald: 'Thank you, also, for believing in female musicians' pic.twitter.com/Z86VXCCpvl

— Shayne Currie (@ShayneCurrieNZH) January 30, 2018
Lorde made her feelings about the Grammys pretty clear on the night too. She hit the red carpet with a feminist essay stitched into her dress and was later spotted drinking from a hip flask during the ceremony itself.