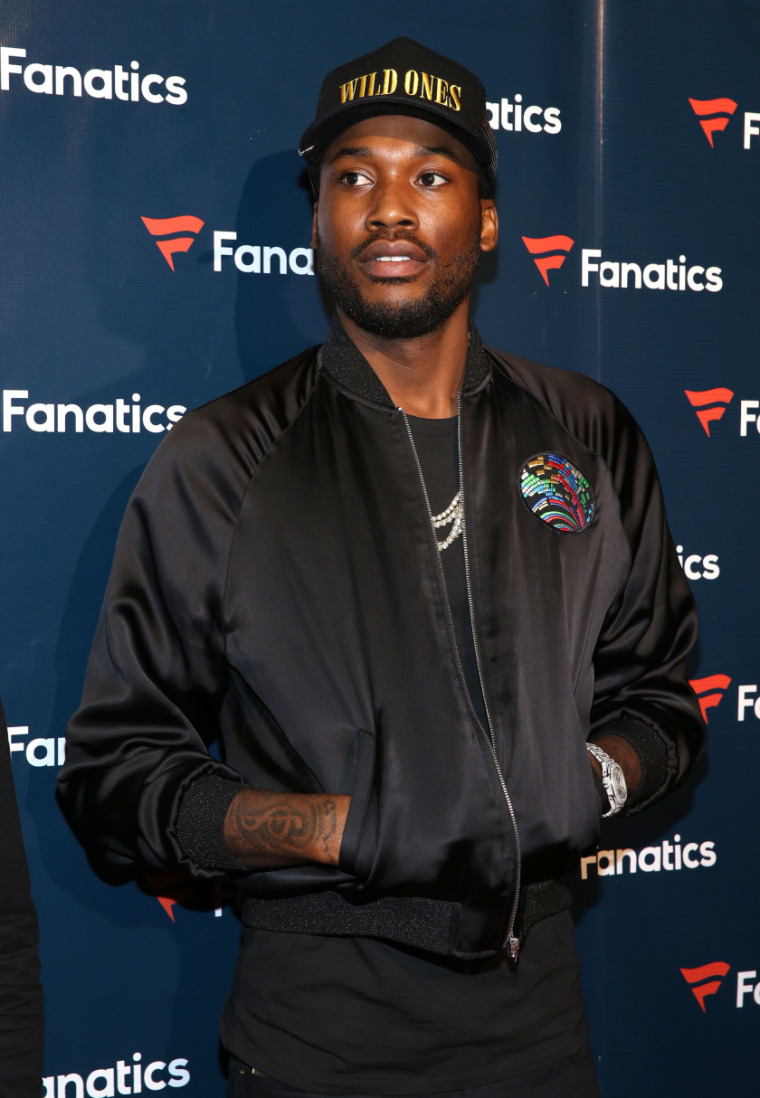 Streams of Meek Mill's "Dreams and Nightmares" have increased dramatically since Sunday's Super Bowl. The song, first released in 2012, was the entrance music for Meek's local team, the Philadelphia Eagles.
The Eagles became NFL champions, defeating the New England Patriots, and the team celebrated to the song after the game too. Billboard reports that fans followed suit with the song racking ip 1.47 million U.S. on-demand audio and video streams the day after the game. "Dreams and Nightmares" was also streamed 854,000 times on the day of the Super Bowl.
Meek Mill is currently in prison, serving time for a probation violation. He shared a statement congratulating the Eagles for their success the day after the game.