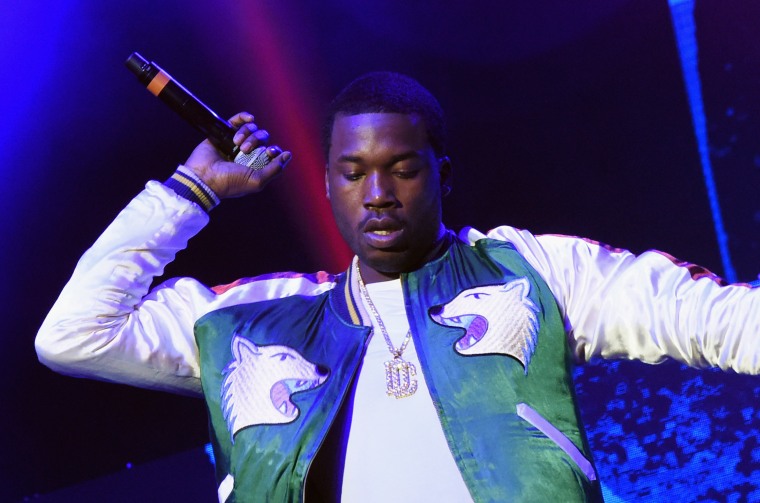 Meek Mill's attorneys filed a petition seeking the Philly rapper's release from jail on bond earlier Wednesday afternoon, Billboard reports. The Post-Conviction Relief Act petition addresses concerns over the credibility of cop Reginald Graham, who was the sole witness in Mill's trial in 2008. An investigative report by the Philadelphia Inquirer found Graham among other suspicious cops "with a history of lying, racial bias, or brutality" on a list compiled by the Philadelphia District Attorney's Office. The list was intended to block these cops from testifying in court.
The petition also cites two sworn affidavits, Jerold Gibson and Jeffrey Walker, both of whom further complicate Graham's trustworthiness. Gibson says he was present at Mill's arrest and disputes many of Graham's key claims, such as that Mill pointed a gun and attempted to flee. Walker says that Graham's arrest warrant for Mill "bears the hallmarks of a fraudulent affidavit, written to manufacture probable cause for the search warrant."
Aside from release on bond, Mill's attorneys seek a new trial if the charges aren't dismissed.