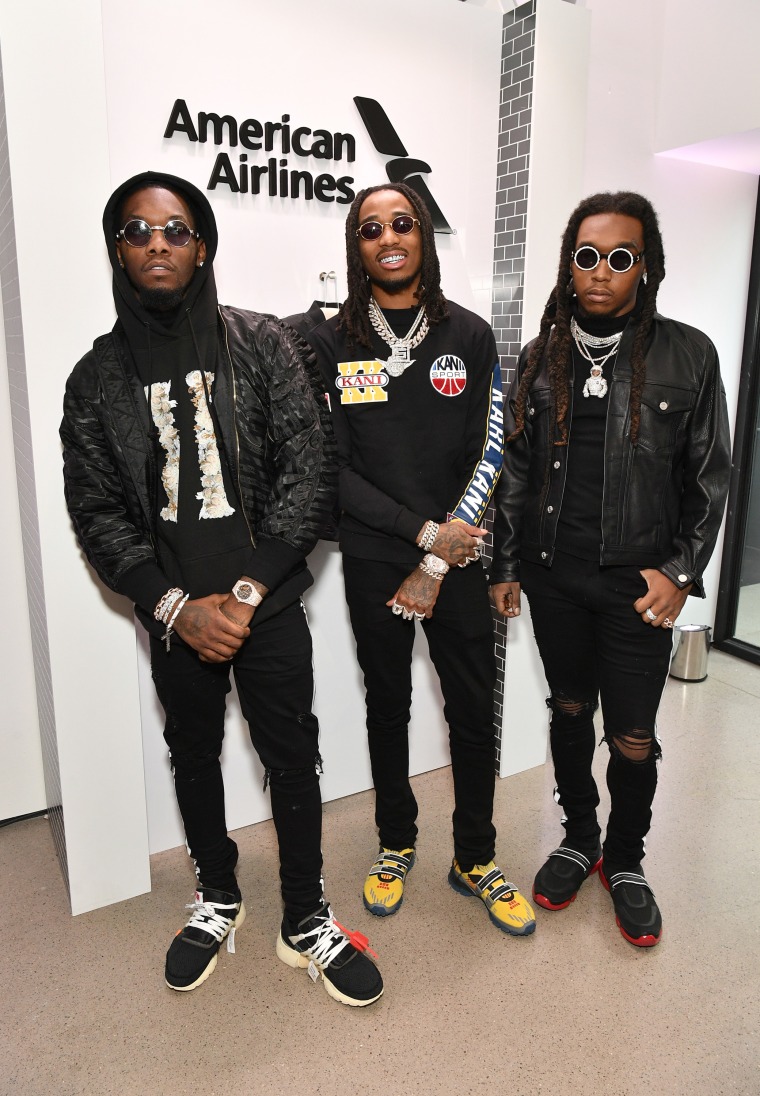 Migos has reportedly been sued by Albany Armory for inciting a riot at their 2015 show there, the Alt reports. According to the suit, representatives of the venue allege that the trio's concert led to permanent damage and loss of sales as well.
"The actions of the defendants caused patrons to be stabbed, robbed, beaten, severely harmed, and injured as the defendants continued to incite a select group of individuals to continue the onslaught of attacks, assaults, and destruction of the premises," the lawsuit reads. "Despite the severity of the incident the defendants were seen laughing and egging the crowd on as metal gates were ripped from the ground and thrown into the crowd."
The owner of the venue, Albany Basketball & Sports Corporation, also claims it lost its liquor license "as a result of the fight and subsequent negative media attention," forcing it to cancel shows. The Armory's representatives are asking for the monetary amount owed to be determined in the trial.
The Alt also reports that a separate lawsuit was filed yesterday against both Migos and Albany Basketball & Sports Corporation by Sharome Ross, who attended the March 2015 show. Ross alleges that he was attacked and assaulted by persons who were in attendance at the same show," and sustained "serious permanent personal injuries...caused solely by reason of the negligence of the defendants."
Read the Armory's fulll complaint here.