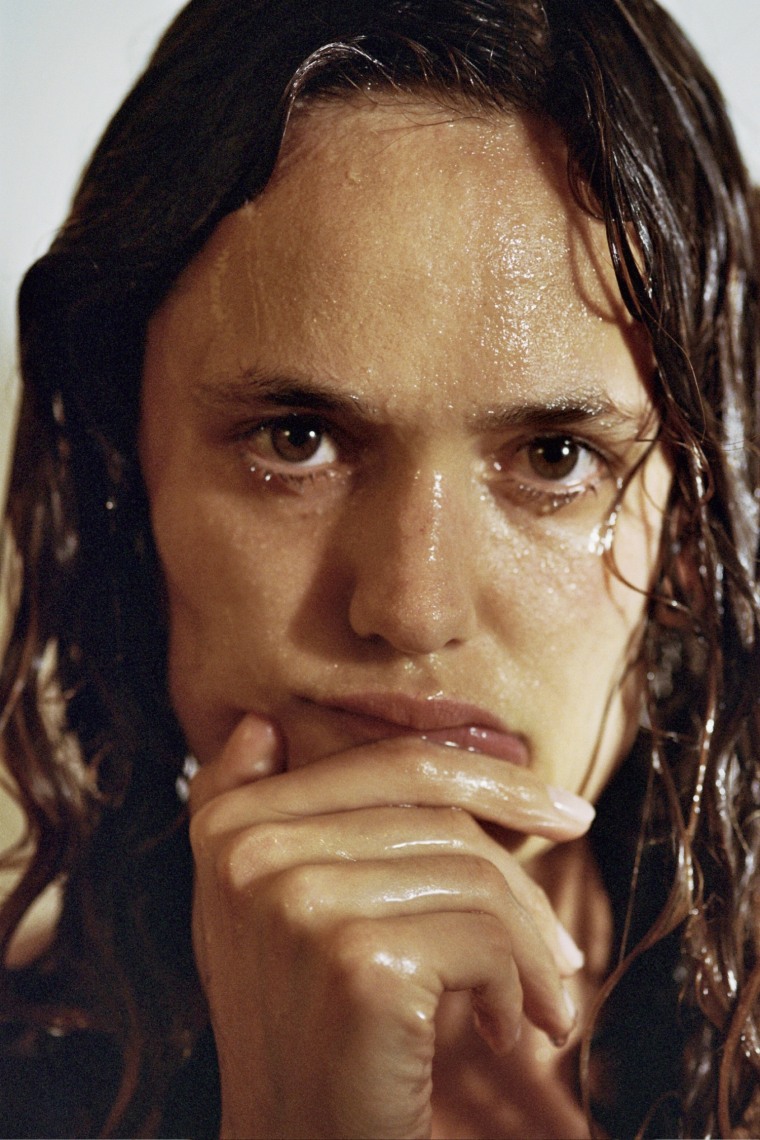 In the winter of 2015, I took a bus to snowy Western Massachusetts to hang out with the band Wet. Then a trio of longtime friends, Kelly, Joe, and Marty would convene at one another's little apartments to put the final touches on their debut album, Don't You. It was a fittingly intimate setting for such intimate pop music, drawing equally from Brandy and The xx and made in the middle of nowhere.
It took nearly a year for Columbia to release that album, which never bodes well. I love Don't You, but I think this Rolling Stone review nails a key weakness: "Wet get one moment right — perfect, really — then stretch it out into an entire album." Great vibe but perhaps too labored over, too secluded, the feelings too tied up.
Today, Wet is only two people, Kelly Zutrau and Joe Valle. Like the longtime-duo-turned-trio-turned-duo Now, Now, who FADER recently profiled, Wet's incredible new music makes a real statement about life as an artist in your late 20s and early 30s, why you'd make the same thing with the same people you've known and sometimes lost track of across so many changes.

"There's a Reason," the lead single from their forthcoming album, is a testament to gut feelings and doing what works but also to figuring out why they do. It's got more energy. It kinda reminds me of Michelle Branch? It's as emotional as ever, because Wet are an emotional band, but it also literally sounds like what happens when someone leaves their comfort zone.
Kelly, who lives in New York now after some time in L.A., told me how it happened.
KELLY ZUTRAU: "'There's a Reason' was really the most collaborative song from me and Joe, from the beginning. It was the first song that we started working on for the album, and it was one of the last we finished. It was an epic one, and it was almost left off the final body of work because we struggled with it so much. We brought in Andrew Sarlo, who produced Big Thief, that beautiful album, and he kind of put it together with us. In the end, it's my favorite song.
"The way I tend to write is veeeery slow. First, it's always me on autoharp or playing piano really poorly, and it actually takes me a long time to move to the next chord because I'm bad at it. Every other song on the album began that way. But this was Joe and me. It's the one true co-write. He wrote all the music, all the chords, and I wrote all the lyrics, and then we worked heavily together producing it out.
"A lot of really intense personal stuff happened between me and Joe over the course of the band, and it really came to a breaking point. There were a lot of questions about our ability to work together, and it came up over and over again. There was a period where we couldn't work together, and I worked with Rostam. It got really intense for so many different reasons, but this one song kept coming back. We would give up on it then come back to it. In the end, it's about that. It's about us being compelled to work together against all odds. It feels like a feat for us. And it makes the case for us doing that, because we really liked that in the end."