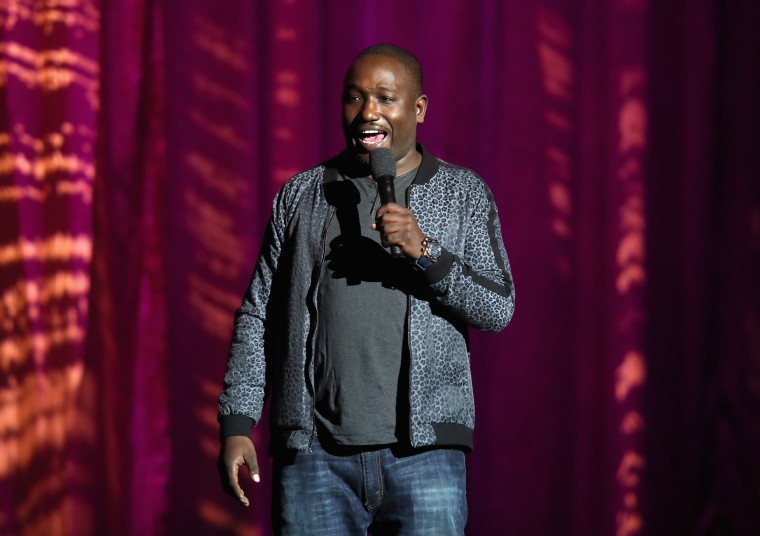 A Hannibal Buress gig at Loyola University Chicago on March 17 was disrupted after organizers cut the comedian's mic when he discussed the Catholic church's history of child molestation and sexual abuse. Buress raised the subject in relation to an email he had received from the school asking him to refrain from talking about a number of subjects, including sexual assault.
Loyola just cut Hannibal's mic. This is ridiculous. We want Hannibal. @hannibalburess pic.twitter.com/uJqo2cSIpm

— Bung™ (@YaBoiiiTDog) March 18, 2018
Buress attempted to carry on talking without his microphone, the Loyola Phoenix reports, only to be drowned out by loud music. However, he managed to finish the show after audience members began chanting "we want refunds."
It was Buress whose viral 2014 stand-up set eventually led to the downfall of Bill Cosby amid a series of sexual assault allegations. In Chicago he began his show by displaying the email he had received from the school effectively banning him from referencing "rape, sexual assault, race, sexual orientation/gender," or "illegal drugs" during his performance. Staff intervened shortly after.
March 18, 2018
The FADER has reached out to representatives for Buress and the school for comment.