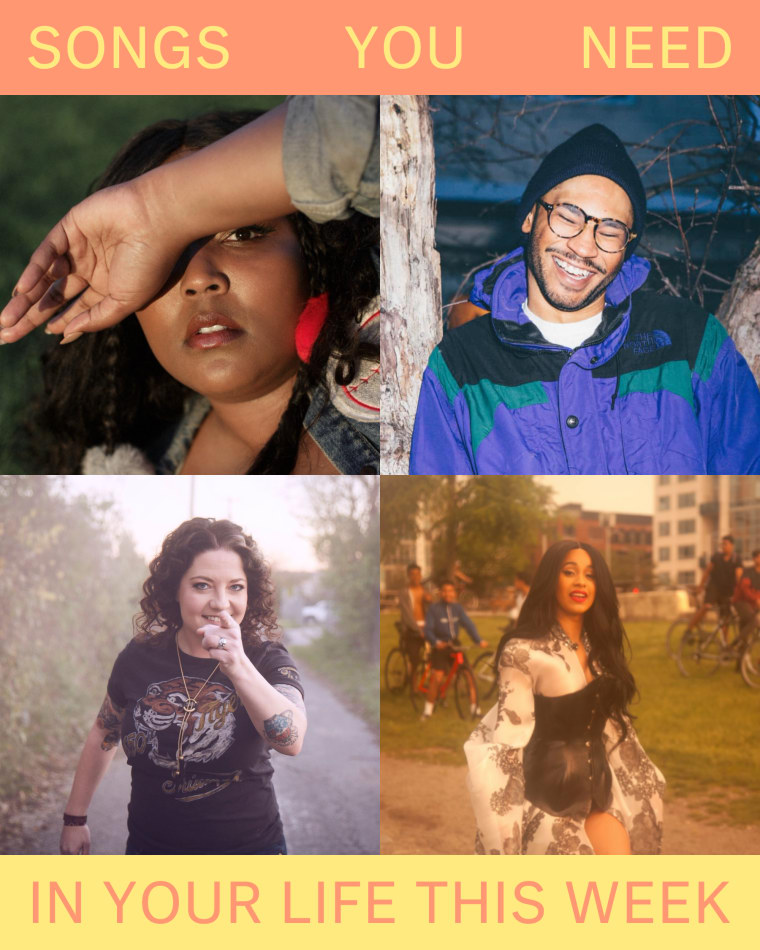 Each week The FADER staff rounds up the songs we can't stop playing. Here they are, in no particular order.

Subscribe to Songs You Need In Your Life on Apple Music and Spotify

Cardi B, "Be Careful"
Cardi B introduces us to "Heartbreak Bardi" in her new is-it-summer-yet jam, which finds the rapper sharing vulnerability and flashing a cold-edge ruthlessness.
The Weeknd, "Wasted Times"
Backstory aside, The Weeknd's "Wasted Times" is a really good song! His inimitable voice swirls dizzyingly above a slinky beat, like a wisp of smoke in a crowded room.
Lizzo, "Fitness"
Lizzo has only further cemented herself as our body-positive queen with her latest, "Fitness." The video is sweaty, sass-filled slayage that you must watch.
Shawn Mendes, "Lost In Japan"
Shawn Mendes is really sweet, shy, and smitten on "Lost In Japan." It's the kind of romantic pop song that I spent my tween years wishing someone would sing to me.
Ryan Pollie, "Blackout"
Ryan Pollie's newest, "Blackout," is a low-key rock track that captures the messy (and utterly relatable) experience of going out, forgetting what happened, and having to carefully retrace your steps.
Empath, "The Eye"
Hearing Empath's eccentric-sounding "The Eye" for the first time is like pressing your ear to the wall of a neighboring house party, desperate to get in on the fun, and then deciding that jumping around crazily alone works, too.