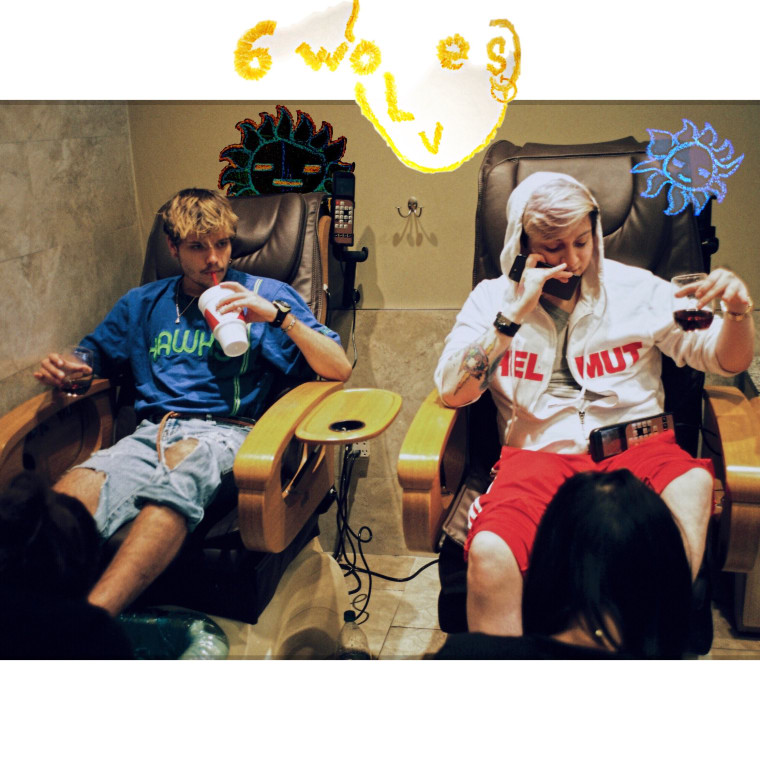 Last month, off a SoundCloud binge, I decreed 6 dogs the hook god — today, he's teamed with taste-setting producer Danny Wolf on a new EP, 6 Wolves. I mean look at this, off their new "Think a Lot":
Balling like Barkley
Wrist so sparkly
Internet surfing
Feeling like iCarly
With my bros like Jake & Josh
Haters mad they talk a lot
Thoughts flow like waterfalls
Yeah I just think a lot
It was actually Danny who first tipped FADER off to 6 dogs, so it's a blessing to see them still together. "I put this album together with the fans in mind," Danny says. "My goal was to make every beat sound like a movie for them, ya dig."
6 dogs is a little, uh, more out there: "Twas on sum bullshit," he says. "Made the album in five days. Pulled two all nighters. Ya dig what I'm shlazzin?"
I honestly don't because I googled shlazzin and nobody has used that word before.