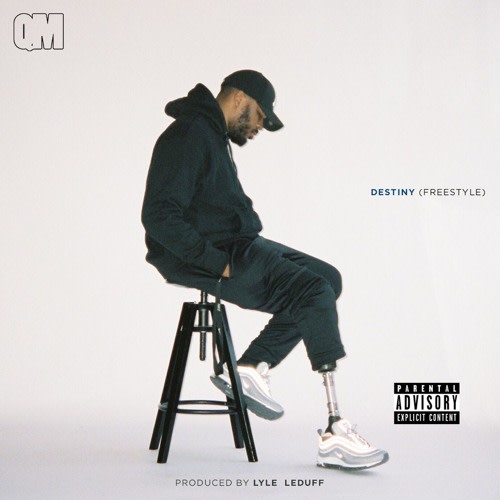 Quentin Miller has once again found his name in the headlines as the beef between Drake and Pusha T builds in scale. Miller was referenced by Pusha on "Infrared," the Drake diss that kicked things off on Friday. Miller has denied ghostwriting lyrics for Drake, though the allegation continues to follow both artists.
Miller subsequently promised to speak on the subject "once and for all" and on Tuesday night he delivered "Destiny (Freestyle)" in which he talks about Drake and Pusha T, as well as Nicki Minaj's show of support for her Young Money label mate.
On the new track Miller attempts to distance himself from the drama, saying: "I don't even want the crown, I'm just doing me" and adding: "I'm more than just a prop, you know? Or a pawn. I'm a person too, you know? I didn't ask for none of this,"
While Drake and Pusha T's back-and-forth is clearly at the center of "Destiny (Freestyle)" Nicki Minaj is the only artist who is namechecked directly ("Nicki goin' off, she ain't never met me.")
Listen to the track, which had the unfortunate timing of being released on the same night as Pusha T's "The Story Of Adidon," below.