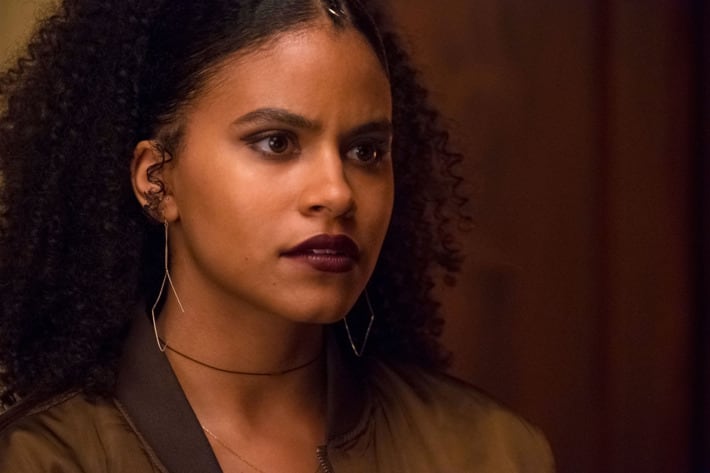 A highlight of the second season of Atlanta was an episode set at a party at Drake's house. Drake didn't appear in the episode and appeared as surprised as anyone else when he finally got round to watching it. However, he has seized on the opportunity and sampled a line of dialogue from Donald Glover's show on his new album, Scorpion.
The line "I don't even care, I need a photo with Drake because my Instagram is weak as fuck" pops up at the end of "In My Feelings." It is spoken by Zazie Beetz's character Van during the episode when she turns up to the party determined to make those most of her night (she later goes on to steal a jacket belonging to him as a memento).
Scorpion is packed with samples, including a Mariah Carey classic and a Nicki Minaj live performance from 2014. The double album clocks in at 25 tracks and features the singles "God's Plan," "Nice For What," and "I'm Upset."