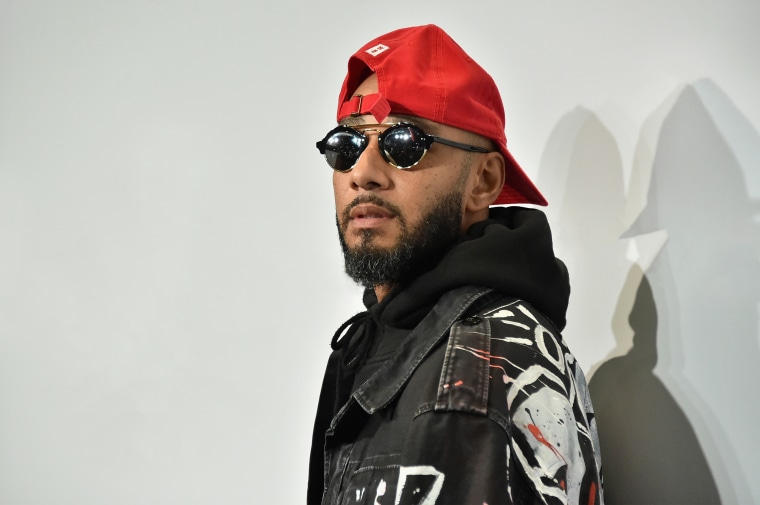 Last week, Meek Mill shared his Legends of the Summer EP, the Philadelphia rapper's first project since his release from Pennsylvania's Graterford Correctional Facility in April. The four-song project is a short survey of Meek's repertoire; he places late-night R&B-leaning jams next to topically political raps, addressing his current legal situation and the justice system as a whole.
As has almost always been the case with his projects, Meek opens the EP with a song for the streets. "Millidelphia," which features Swizz Beatz, is fast-paced and anthemic and finds him speaking on the minor infraction that led to his most recent parole violation. "12 o' clock, we ain't wheelin'/ Fuck 12 and the cops/ They wanna see me in the cage, I'd rather see me in a Wraith."
On Monday, The FADER spoke to Swizz Beatz about how the charged-up song came together, his role as a mentor for the Philadelphia rapper, and Meek's role as a spokesperson for criminal justice reform.
SWIZZ BEATZ: Meek and myself go way back. I consider myself a big brother slash mentor to him. We spoke since he's bit out quite a bit. He was using my studio and I would be in the session just vibing. I came one night and he was playing tracks off the record. I wasn't trying to be on anything; I was just vibing and letting him have his space.
A lot of people try to jump you when you're just getting out and not giving you space to grow. I'm not that type of producer. If I can't make something go to the next level, I don't even...Like the 4:44 album: I was invited to be on it but I felt like No I.D. had that, and I didn't need to touch anything. This particular situation with Meek, I came in and he wanted my presence on this particular record. I came in, it was about 5 in the morning, that's why I sound like that. I felt like it added to the space and it was that simple. He definitely had the concept and it was just adding on to that.
I've been with many artists through their trials and tribulations so a lot of artists come to me for guidance and I'm happy to give it. I do have that experience, being around [DMX] and others, so I always try to make myself there for those who are seeking some positive information. We go through things. I'm a student myself but I do have some things to offer. Me and Meek's relationship is built off of communication, positive energy, and a lot of OG talk.
I think Meek is the best person to be the spokesperson for [criminal justice reform] because it's happening to him. A lot of people are talking about this, they haven't been through it. As far as this brother's concerned, we've watched him go out and deal with this judge and these holes in the system that need to get fixed singlehandedly. I know that my little cousins are going to listen to Meek because they just seen him on the bike, and they just seen him go from the bike to jail, and then from the jail back out. This is actually happening right now. When things are real, people are going to listen.