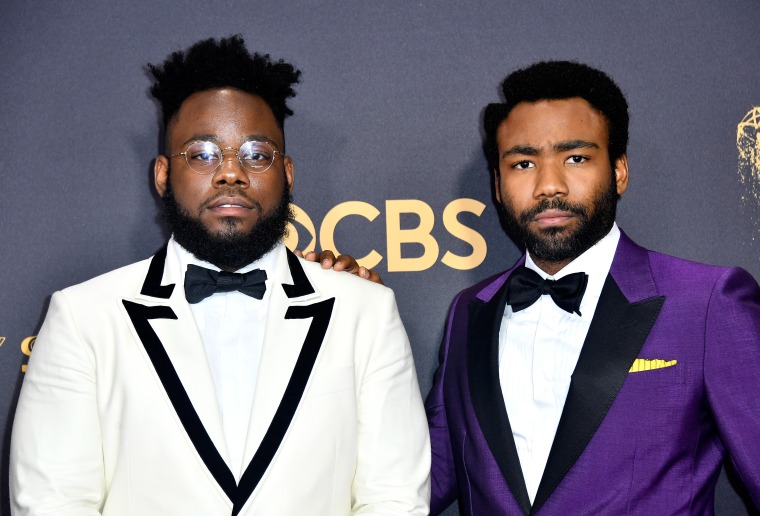 FX's CEO says Marvel shut down Donald Glover's "Deadpool." John Landgraf made the comments when asked if there was a chance the series could be revived during a recent interview with Variety.
"No. I think that Marvel will revive it, because they have the rights. They own the IP and they have the rights to do an animated adult series based on any of the X-Men characters, and based on Deadpool specifically," he said. "They didn't want to do the show that Donald and Stephen [Glover] wrote. We would have done show that Donald and Stephen wrote, but it wasn't our decision. When Marvel decided not to do that show, we parted company with them as did Donald and Stephen. Now it's totally up to them [Marvel] whether they hire someone else to do a different show."
Earlier this year, it was announced that Donald and his brother Stephen had left the show due to "creative differences."
"Due to creative differences, FX, Donald Glover, Stephen Glover and Marvel Television have agreed to part ways on Marvel's Deadpool animated series, FX will no longer be involved with the project," the statement read.
"Deadpool" was originally ordered to be a 10-episode series for FX's FXX network.
After media outlets reported Donald Glover's busy schedule might have been the reason for the cancellation, Glover denied the reports via Twitter.
Glover's FX series Atlanta was renewed for a third season earlier this year.

Marvel declined to comment on Landgraf's statements when contacted by The FADER.