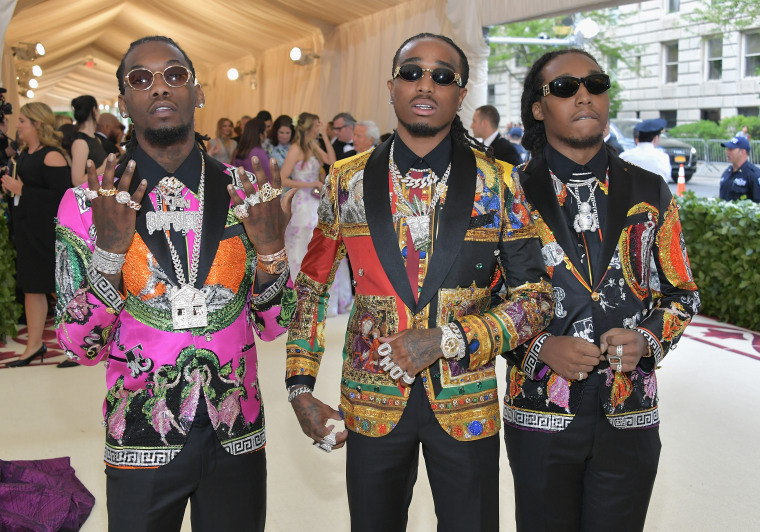 While currently prepping for the upcoming Aubrey and the Three Migos tour with Drake, Quavo jumped on Twitter on Thursday to announce that he and/or the Migos are dropping some "new drip" tonight, which could be anything, but will probably be a new song.
This summer, Migos have released some loose singles, welcomed a new addition (baby Kulture) to the family, and have shared Culture II music video cuts. Most recenty, Migos appeared on DJ Durel's newest single "Hot Summer." The trio will also head out on their nationwide tour alongside Drake, which kicks off on Friday.
Check Quavo's tweet above. A representative for Migos was not immediately available for comment.