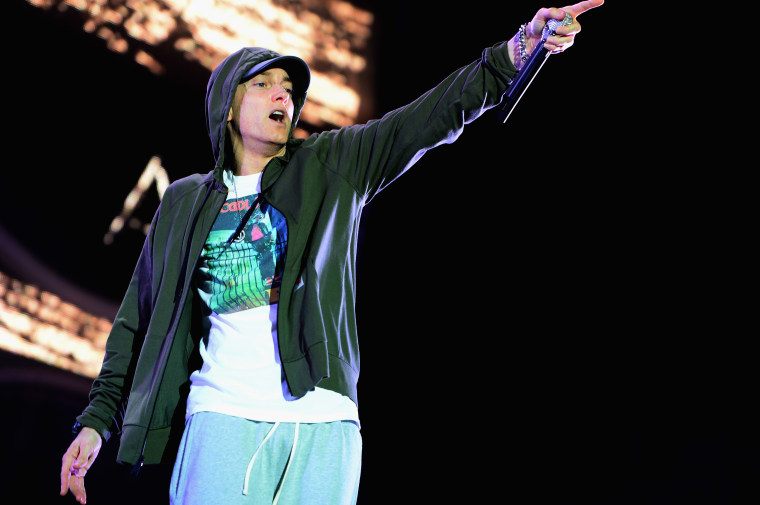 Eminem's new surprise release album Kamikaze — which dropped at midnight on Friday — has already been shrouded in waves of controversy. On a track titled "Fall" featuring Justin Vernon, Eminem called out a number of artists, while also aiming homophobic slurs at Tyler, The Creator.
"Tyler create nothin', I see why you called yourself a f****t, bitch / It's not just 'cause you lack attention / It's 'cause you worship D12's balls, you're sack-religious / If you're gonna critique me, you better at least be as good or better," Shady raps.
The Detroit native has defended the use of homophobic remarks in the past, saying that he has no problems with gay, straight, or transgender people. In a 2013 interview with Rolling Stone after his Marshall Mathers LP 2 was criticized for heavily using homophobic phrases, Eminem claimed that he does not equate these slurs to a person's sexuality.
"It was more like calling someone a bitch or a punk or asshole. So that word was just thrown around so freely back then," He said. "It goes back to that battle, back and forth in my head, of wanting to feel free to say what I want to say, and then [worrying about] what may or may not affect people."