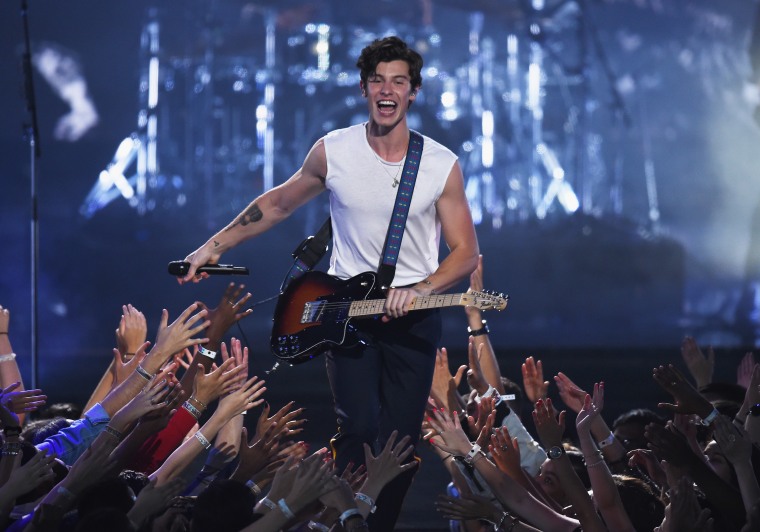 On Thursday night, Shawn Mendes was held back — if only momentarily — from performing for fans by his shirt, resulting in 20 seconds of awkward hilarity.
The incident unfolded during a brief performance from Mendes to kick off the NFL's 2018/19 season opener between reigning champs the Philadelphia Eagles and the Atlanta Falcons.
Mendes appeared on stage outside Lincoln Financial Field in Philly to a crowd of adoring fans. But in a rush to begin his performance, the pop star attempted to take his shirt off rather quickly, and found himself stuck in what became a 15 second scuffle with his own outfit. The moment looked funny, but was really hilarious in part because of its extreme relatable-ness.
Everyone of us — except maybe Beyoncé, who does everything perfectly — has at some point been through an unreasonably tough struggle to take off a shirt, pair of pants, or a jacket.
Mendes later laughed it over with fans on Twitter, mentioning that the shirt was "impossible to take off." Nonetheless, the singer thanked the Philly fans for an unreal night.
Watch the vid down below and relate to the awkwardness.