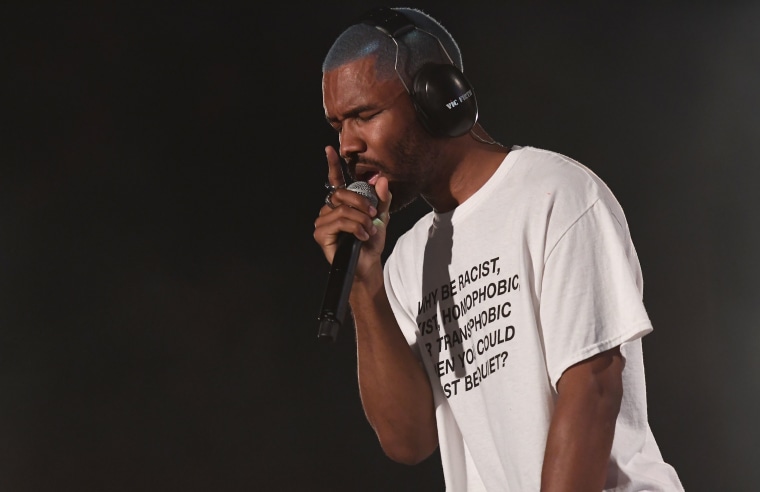 Frank Ocean has responded to a reported cease and desist lawsuit against Travis Scott regarding his vocals on the ASTROWORLD track "Carousel." In a new post on his Tumblr, Frank says that him and Travis resolved the dispute "weeks ago."
"I THINK THE SONG SOUNDS COOL, I DID IT IN LIKE 20 MINUTES AND THE MIX SOUNDS THE WAY TRAVIS WANTED IT TO SOUND FOR HIS RECORD," he writes. "I ALSO APPROVED IT BEFORE IT CAME OUT SO THE CEASE AND DESIST WASN'T ABOUT 🔊 IT WAS ABOUT 🏳️‍🌈. ME AND TRAVIS RESOLVED IT AMONGST OURSELVES WEEKS AGO. 💖"
Travis Scott also commented on the alleged dispute by sharing an Instagram post of his Blonded merch. "Someone I call family and always will. Has taught me a ton," he wrote. "And a true inspiration in an out of the Stu."
Gang."