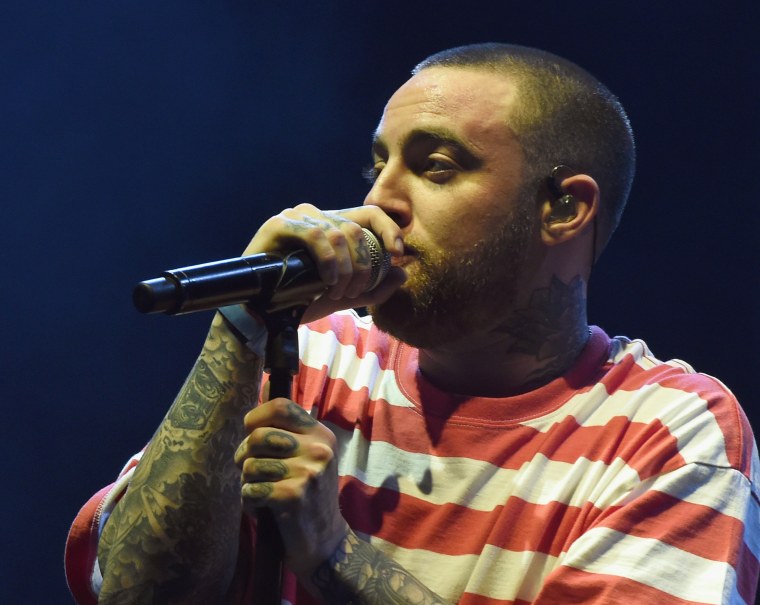 Members of Mac Miller's family have released a statement regarding a number of apparent unsanctioned fundraising events created under the guise of benefiting the late rapper's Circles Fund.
In the statement, Miller's family clarified that the only event directly contributing to the Mac Miller Circles Fund is the upcoming Mac Miller: A Celebration Of Life concert, and to keep an eye on the MMCF for future events and fundraisers. The benefit concert will take place on Halloween in Los Angeles and will feature performances from Miller's musical contemporaries — including Travis Scott, Anderson .Paak, Action Bronson, Ty Dolla $ign, and more.
Read the full statement below.
"The family of Malcolm McCormick, known best to the world as Mac Miller, has become aware of a number of fraudulent events recently announced under the guise of fundraising for causes on his behalf," a family rep said Wednesday. "It should be known that the only event sanctioned by his family and contributing to The Mac Miller Circles Fund is the Mac Miller: A Celebration Of Life event taking place in Los Angeles on October, 31. While the intent of further celebrating Malcolm's life through these various efforts is appreciated, it is important that it be known to paying fans which of these are official or not."