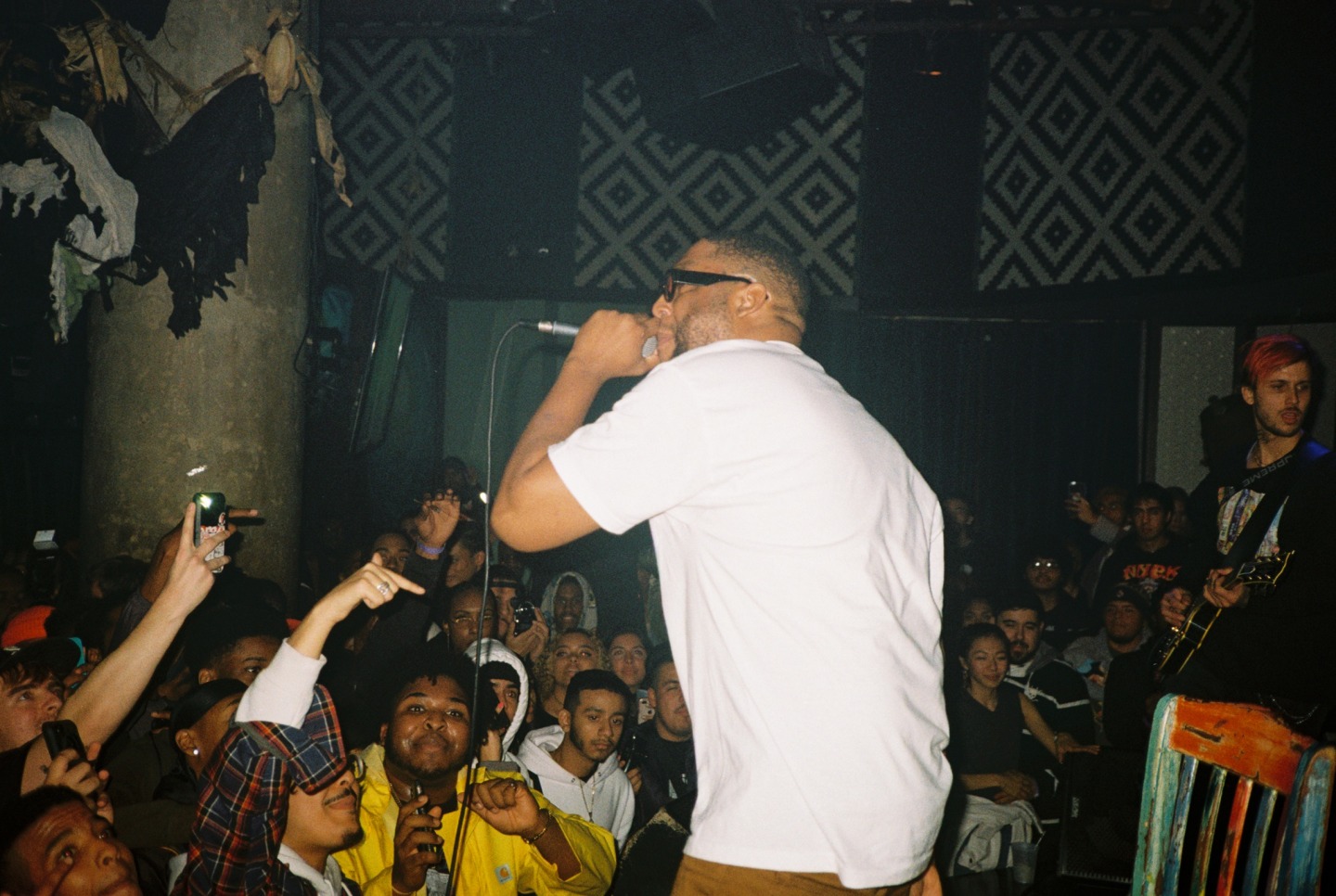 It feels like a kind of sign from the universe when your favorite artists drop projects right when you need them, and for me and my friends, that's often been the case with Key! His music has quietly soundtracked some of the most important moments of my life, and my most valuable friendships. Projects like 2012's Mothers Are The Blame and 2013's Fathers Are The Curse and No One Is Ready, showed up at times of intense transition in young adulthood, and dove deep into what it meant to grow up, to prove yourself to yourself when you're down and out, and the sweet triumph of being one step closer to reaching your fullest potential. When things are unclear, I often turn to his music to pick me up, gas me up, and remind me of what I bring to the table, both personally and on my grind. On 777, Key!'s proven himself yet again, and lived up to the legend that's surrounded him for years, making me feel like we all can, too.
Key!'s been developing a loyal and loving cult fanbase as a solo artist since around 2012, recording super-relatable songs about facing life's darker moments head-on and coming out on top, whipping up signature adlibs that have gone on to rule rap (an early and apt "aye"-applier, and expert "Hello?!" asker), summoning the catchiest new flows and melodies, dishing out uncanny references, and ushering some of your favorite young artists into rap's spotlight.
For those who've been following him since his early days with Atlanta rap outfit Two-9, and his consistently awesome under-the-radar solo output with hometown producers like Dexter Dukarus and Sonny Digital, some of us wondered why he hadn't gotten the wider recognition others in the city had. In a 2014 interview with The FADER, he said: "It took a long time [to get here], so it's gonna last a long time." True! It's been fun as hell being a Key! fan because the music's always live, and it's been just as fun rooting for him to come out on top after all these years.
That's why Key!'s newest album, May's 777, executive produced by Kenny Beats, comes through as a glowing celebration of his star power and skill, for fans new and old. Running a brisk 35 minutes with no features or extra frills, Key! created an undeniably great album that hits from top to bottom. The opening track, "Demolition 1+2," with its spiritual and uplifting production, feels like a victory lap and celebration of his confidence, reinforced after years of proving himself. Tracks dig into different aspects of what sounds like Key!'s personal journey to this moment. There's the sonic bucking at shit-talkers on "Hater," the teetering egotistical tirade that is "Move," the huffing-and-puffing "Toronto," which finds Key! coming face-to-face with how cold life really can be. There's also that euphoric moment when things are finally coming together, captured on "Kelly Price Freestyle."
The best moments, though, are the ones that hit on Key!'s ins-and-outs with love. "Love On Ice," a more reflective track, finds Key! returning to the vulnerability that resonated with fans early on, while delivering the Kristi Yamaguchi reference I never knew I needed. On "Control," he painfully bares all and acknowledges his love interest's pain and apprehension in a way that feels cathartic. Every track on 777 is memorable in its own way, but these few tracks take the project beyond just being a great rap album — they add a new depth in how straight up honest and relatable they really are.
As a whole, 777 feels like a full picture of Key! now, a person and artist who's gone through a lot of growing up, has more than a few positive things to show for it, and is ready to keep on in that direction. It's a vision producer Kenny Beats was able to help bring to life, as his ability to channel Key!'s energy across emotions and messages is uncanny, rivaled only by his work in collaboration with Rico Nasty. It's nuts how he and longtime Key! collaborator TrapMoneyBenny could make "True Love Interlude" actually sound like what a revelation feels like. Most memorably, Kenny melds with Key! on album standout "It Gets Better," my favorite new get-out-of-a funk song, to recreate in sound what it means to hug and tell yourself it's gonna be OK.
It's not often that a rap show can deliver the same feelings a rap album conveys, and it's even less often that a rapper's able to deliver an awesome show with a live band. Key! has somehow pulled off both. Last Wednesday, he brought 777 to downtown New York venue SOBs, accompanied by a guitarist and drummer, as well as a programmer. The result was phenomenal — fans excitedly (and actually pleasantly) moshed through his hyper-energized and non-stop performance of the album in its entirety, Key! pausing only to announce his slight windedness and acknowledge his appreciation for the crowd. He sang his ass off on this album and did the same live, the instrumentation giving him room to flex the best parts of a few of songs, with angsty guitar chords hitting hard and the drums going up, too. The whole show felt like a giant celebration of and alignment of the stars for Key!, and will go down as one of the most fun shows I've been to in a while.