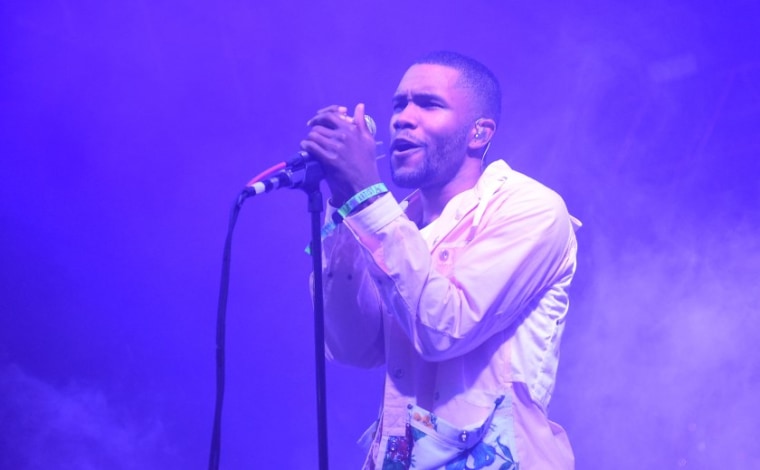 Frank Ocean returned to Beats 1 with his blonded Radio show on Tuesday. The episode, titled "blonded Midterms pt. 1," began with Ocean airing a number of political opinions and urging listeners to vote in Tuesday's elections.
One segment, which appeared after Spoon's "Who Makes Your Money," included Ocean and his co-host Vegyn talking about snowflakes and the right wing use of the word as an insult. "'Snowflake' is a term befitting people on the right as snowflakes are almost a thing of fantasy," Ocean said before going on to mention the right's belief in far-fetched conspiracy theories like #Pizzagate.
Within the first half hour of the episode Ocean also discussed the former L.A. Clippers owner Donald Sterling, who was handed a lifetime ban by the NBA in 2014 after racist remarks he made during a phone call were leaked to the press. Ocean recalled a discussion he had with a friend in which it was argued that banning people with extreme views is counter-intuitive as it drives those figures to the fringes where their beliefs go unchallenged.
"Let's get the ideas out of the shadows so everything is out in the open," Ocean said. "You're dealing with people on the right who are anti-intellectual"
Later on Ocean and Vegyn moved on to issues stopping people from voting. "Gerrymandering is voter supression," Ocean said. "Changing ID laws... We're against voter suppression."
Ultimately, Ocean added, "People need to trust their common sense when it comes to things in politics. if it seems morally wrong... it is usually wrong."