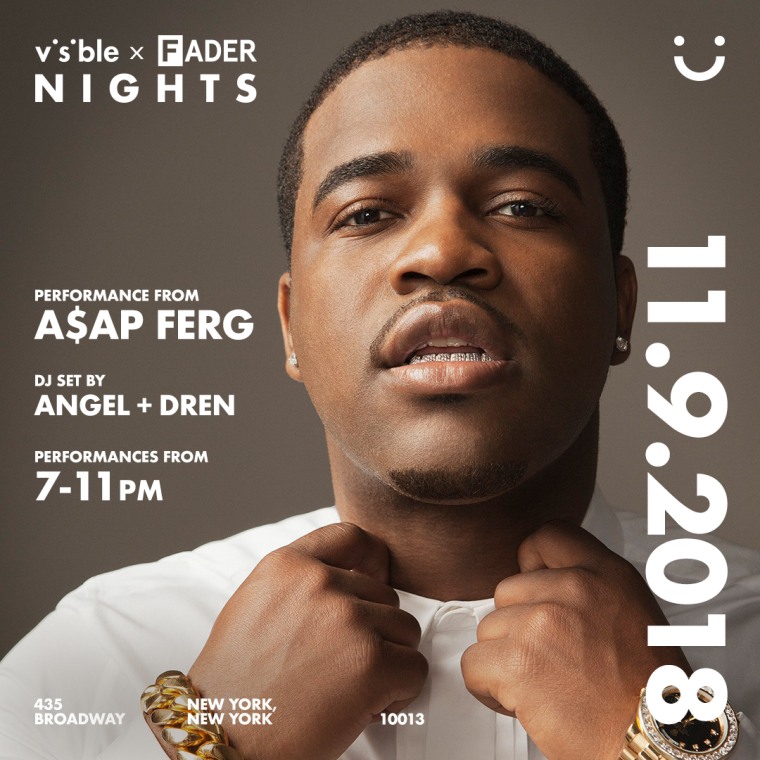 In the digital era, there are very few things people can't do with a mobile device and an internet connection. Visible, the new app-based wireless carrier backed by Verizon, is helping customers lean into the digital world by getting rid of inconveniences like the need to track down a brick-and-mortar store. Still, some things just have to be lived in real time -- like Visible's new Instagram-ready experience, InVisible NY.
Tucked behind a crude electronics repair shop in SoHo, get your photo snapped and be whisked away into the world of InVisible NY, a collision of technology and music, of modern innovation and timeworn traditions. Through five separate installations, the pop-up pushes the limits of your imagination, sending attendees through a journey of chaos and confusion and on to relaxing moments of peace and calm.
RSVP for the night of November 9th and be treated to a VIP surprise performance by A$AP Ferg. The Harlem hitmaker has provided the soundtrack for several viral moments -- who could escape the contagious "Plain Jane" this summer or his smash "Shabba" before it? One of the preeminent rappers of the time at one of the year's most enchanting events, InVisible NY has it all. We'll see you on the other side.

Thumbnail credit to Jason Goodrich.