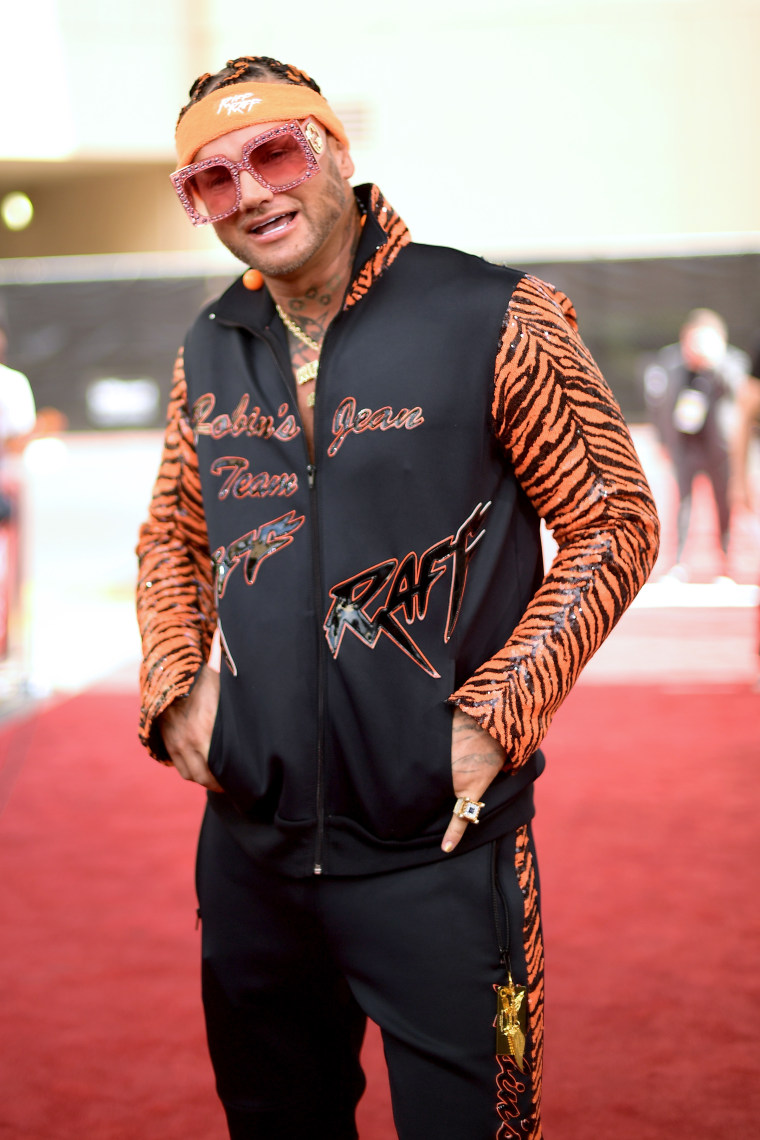 Riff Raff has been accused of sexual assault by a Nevada woman from an alleged incident that occured in 2014. The Houston native will head to trial next year, Pitchfork reports.
The rapper — real name Horst Christian Simco — and his frequent collaborator DollaBillGates — real name Eric Lasaan Bing — will be tried on charges of sexual assault, sexual battery, false imprisonment, and civil conspiracy filed by a woman who, according to the court documents, is identified as Jane Doe. The woman is reportedly seeking $12 million in damages.
Doe's account of the incident mentions that her and an associate — named Sara in the court report — allegedly attended a Riff Raff concert one night in 2014 at the Bunny Ranch & Cigar in Mound House, Nevada. The two women met Raff and Gates after the show concluded and went with them to the Bunny Ranch brothel. Once the four were alone in a room, Riff Raff and Gates used cocaine while the women did not. The rapper then took money that the women had earned while dancing at the lounge and told them if they wanted it back, they would have to engage in sexual intercourse with him and his associate.
The full court report also includes slightly differing accounts of the alleged incident from Jane Doe's associate Sara.
Riff Raff denied all allegations in 2016, saying, "I did not sexually assault [Jane Doe], nor did I have any sexual contact with her whatsoever. At no time did I force [Jane Doe] to perform any sexual act on me or anyone else." In a statement to Pitchfork, Riff Raff's legal team said, "he is being targeted because [Jane Doe] believes him to be a wealthy public figure," according to court documents."
These charges are the latest in a number of accusations leveled upon Riff Raff this year. In June, a 20-year-old woman named Kelsey Doucette accused the rapper of trying to coerce her to have sex with him when she was a minor. Another woman named Eliza Stafford came forward that same day, alleging that that Riff Raff drugged and raped her backstage during a concert in 2013.
Read more here.