Michelle Obama's book sold 1.4m copies in its first week
Becoming sold more than 725,000 copies on its first day alone.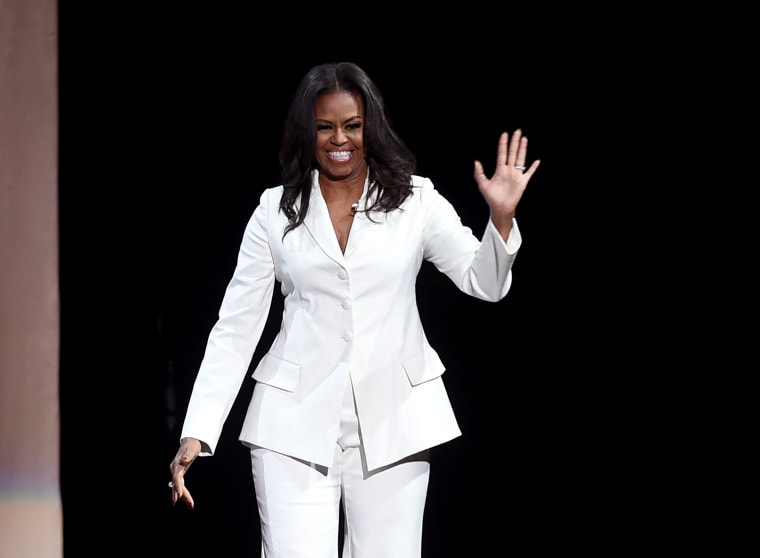 Michelle Obama's memoir has become one of the fastest-selling books of 2018, with over 1m copies sold in its first week alone. Crown Publishing told The Assosciated Press on Wednesday that 1.4m copies of the book were sold in the U.S. and Canada alone in the week following its November 13 release.
On its first day, the book sold more than 725,000 copies in North America. The memoir, which charts Obama's life from her childhood in South Chicago to her time as First Lady during Barack Obama's presidency, is also selling well internationally.
U.K. publishers Viking have had five press runs of the title, with 575,000 copies now printed. Meanwhile, in Germany, over 200,000 copies have been sold. Becoming is currently the No. 1 adult nonfiction title in Germany, France, Holland, Spain, Denmark, and Finland.
In the U.S. Becoming was promoted with a book tour including appearances from Oprah, Tracee Ellis Ross, and Reese Witherspoon among others. A 300-song playlist Questlove curated for the tour can be heard here.