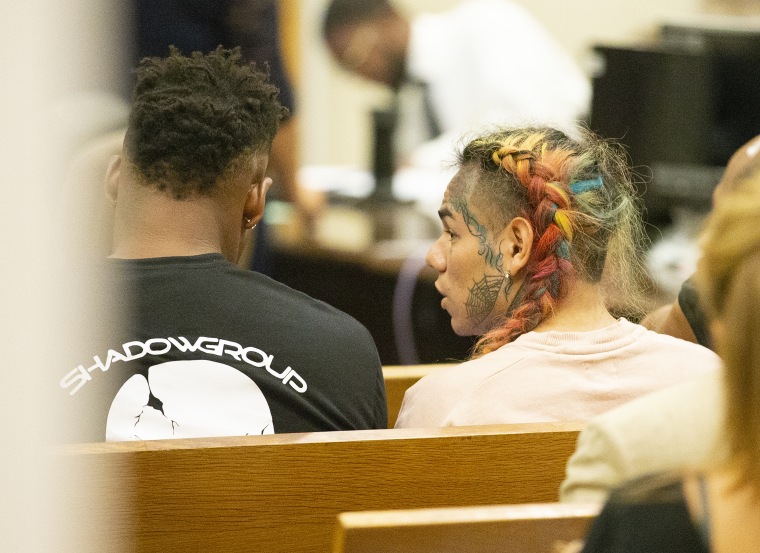 Daniel Hernandez, the rapper known as Tekashi 6ix9ine, may be cooperating the authorities following his arrest on federal racketeering charges, according to a new report in TMZ.
6ix9ine was reportedly moved Wednesday night from the Brooklyn Metropolitan Detention Center to a federal facility, where he is being housed with inmates who have no gang affiliation, allegedly at his request. TMZ's sources claim the rapper has been moved to a unit with "witnesses who cooperate with the feds."
Lance Lazzaro, the rapper's lawyer, declined to comment on a possible deal with authorities and told TMZ he had been moved due to "security concerns."
On November 19, 6ix9ine was arrested along with five associates including his former manager Kifano Jordan. He faces federal racketeering and firearms charges, charges which carry the possibility of life in prison. His new album Dummy Boy has been indefinitely postponed.
6ix9ine received four years of probation in October and 1000 hours of community services following a plea of guilty to to one charge of use of a child in a sexual performance in October 2015. He was also arrested in 2018 for allegedly choking a 16 year old fan in Texas and in Brooklyn for allegedly assaulting a police officer.