The 100 best songs of 2018
This year really sucked. This music helped.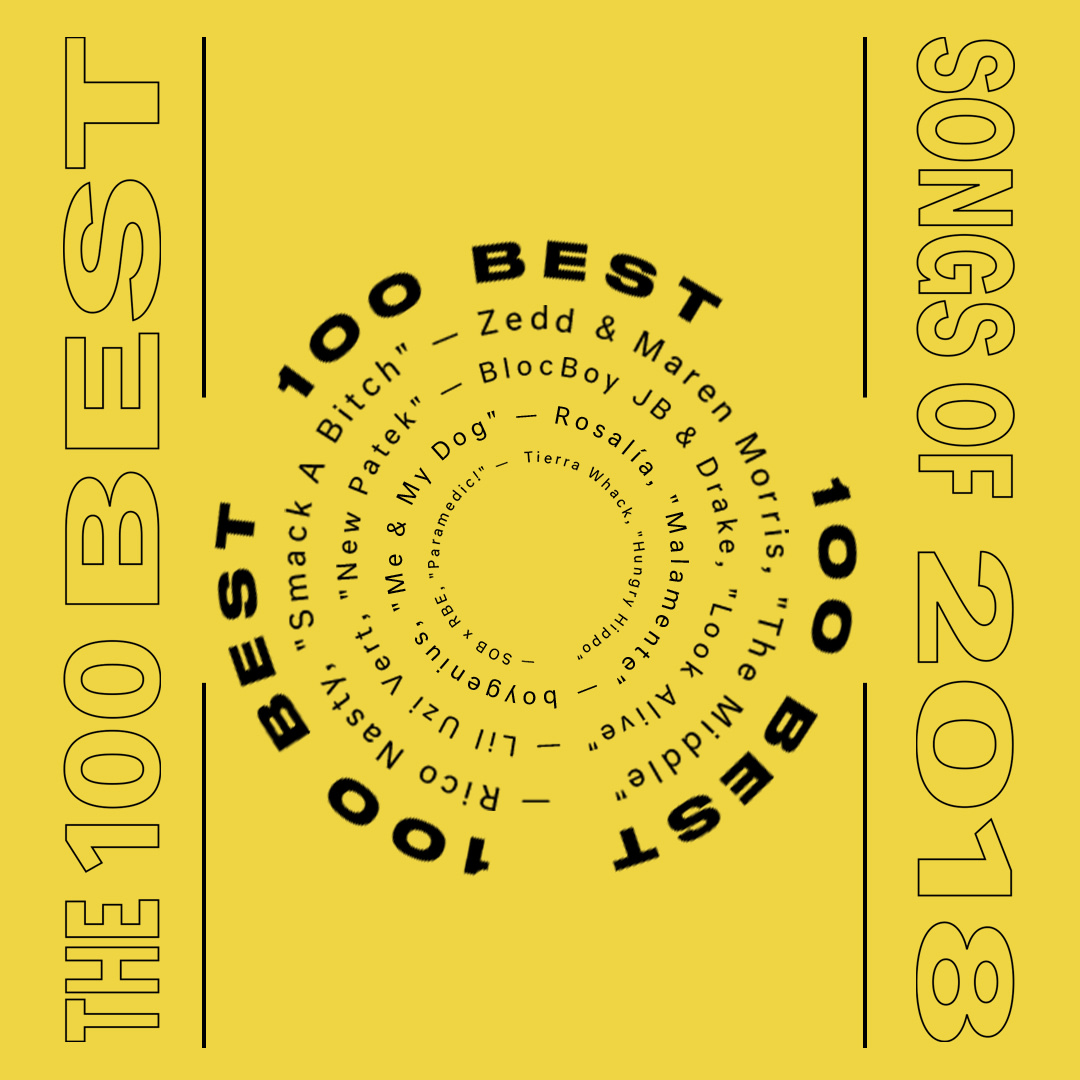 1. Ariana Grande, "thank u, next"
Not too long ago, a friend pointed out that we know more people who've been laid off than people who haven't. She was right! But it's not just our chosen industry that feels like it's approaching a flatline; media is hellish, just like the rest of the world. In a society that values human productivity over humans and clout over... everything, reconciling meaningful creative work with a living wage can feel impossible at worst and really fucking hard at best. What are we in the face of the Algorithm and the brands? Anything? Idk. I lost faith for a while.
Lately, though, I've felt inspired by friends and peers and artists who are pushing on and plowing through. If this year blew everything up, I now believe profound transition will follow, a time to push the circles that make up our Venn diagrams a little closer together. I think that's why I cried the first, second, and third times I listened to Ariana Grande's "thank u, next." At least half of what remains of The FADER editorial staff reported the same. At home in a quiet bedroom, or surrounded by strangers in an Uber pool, her graciousness and honeyed resolve did us in. Metrics-wise, it soon became her most successful release.
"I've loved and I've lost / But that's not what I see," she twinkles, over production that sounds like it would be at home on any radio station in 1998. Ari has a massive audience, but here she sings as though she's locked eyes with herself in a mirror. Sure, "thank u, next" is a song about romantic breakups — she namechecks her relationships with Big Sean, Mac Miller, and Pete Davidson — but really it's a philosophy on par with anything Eckhart Tolle has ever said. Her clarity is universal and contagious, and her logic is somehow warm and gentle: if something doesn't serve you, maybe its absence will. —RAWIYA KAMEIR
2. Rico Nasty, "Smack A Bitch"
As in previous years, everything in 2018 was "a mood" on the internet. Cardi B going off on Nicki Minaj? A big mood. That cartoon of the dog sitting in a burning room saying, "This is fine"? An incredibly huge mood. As far as songs go, there was perhaps no bigger mood than Rico Nasty's "Smack A Bitch," an aggro-rap anthem from one of 2018's most exciting rappers.
During her rise over the past three years, Rico became just as known for her bubbly melodies as for her feuds with other women rappers; At the beginning of January, a video of her fighting Asian Doll circulated widely around social media. "Smack A Bitch," which was released that same week, has all the adrenaline-pumping ingredients that lead to broken glass and bloody noses: Kenny Beats' distorted guitar stabs, Rico's guttural delivery, and her piercing "Oh my fucking god!" ad-lib.
As much as "Smack A Bitch" is a visceral stomp-out, it's also about self-restraint and channeling rage. On the hook, Rico repeatedly thanks the lord for allowing her to make it through the day without punching someone in the face, instead letting her Audi car note speak in place of her fists. When we're tested, violence is an easy go-to and sometimes it's even necessary. At other times, that rage is best directed elsewhere. Either way, it's best to keep those hands ready just in case. —BEN DANDRIDGE-LEMCO

3. Lady Gaga & Bradley Cooper, "Shallow"
No sound in 2018 resonated as thoroughly as Lady Gaga's climactic wail towards the end of "Shallow." You know the one. It goes like "hhaaaAAAHHH AHHHH AHH, HAaaahAHHHHHH." A primal scream that, in the context of A Star Is Born, is the exact moment that Lady Gaga's Ally crosses the threshold and decides to go on her life's journey with Jackson Maine (Bradley Cooper). Out of context, it was a meme that became a salve.
The soaring duet between Gaga and Cooper first debuted in the trailer for A Star Is Born and was immediately latched onto by the entire internet. It was exciting that Gaga sounded so good! Bradley Cooper might not have fucked this up! The wail is objectively pretty funny to listen to!
Really, the magic of "Shallow" is that it is several things all at once. There's the song itself, which serves as a reminder that Gaga is one of the great vocalists of our time. There's the song as a plot point, which launches us into one of the most cuckoo bananas movies of the year. And there is the song, but mostly the wail, as a cultural moment. There were few better moments of catharsis this year than playing this song with a group of friends and listening to them belt their hearts out. —OLIVIA CRAIGHEAD
4. Tirzah, "Holding On"
Close collaborators, and closer friends, Tirzah and Mica Levi gave us the most intriguing pop-soul album this year. Devotion, with its tape-skip glitches and looping chord progressions, was a delightful exercise in stretching the mold of expectations; a love album so full of technical surprises that even the sad songs were capable of bringing joy in its off-kilter details. "Holding On," a bright, looping song about moving on in which the synth chords always feel, if ever so briefly, slightly lagging behind the drums, does exactly that. It's an imperfect pop number, but heart-affecting just the same. It's kinda like if you found a beautiful painting, but it had been hung slightly lopsided. —STEFFANEE WANG

5. Kacey Musgraves, "Slow Burn"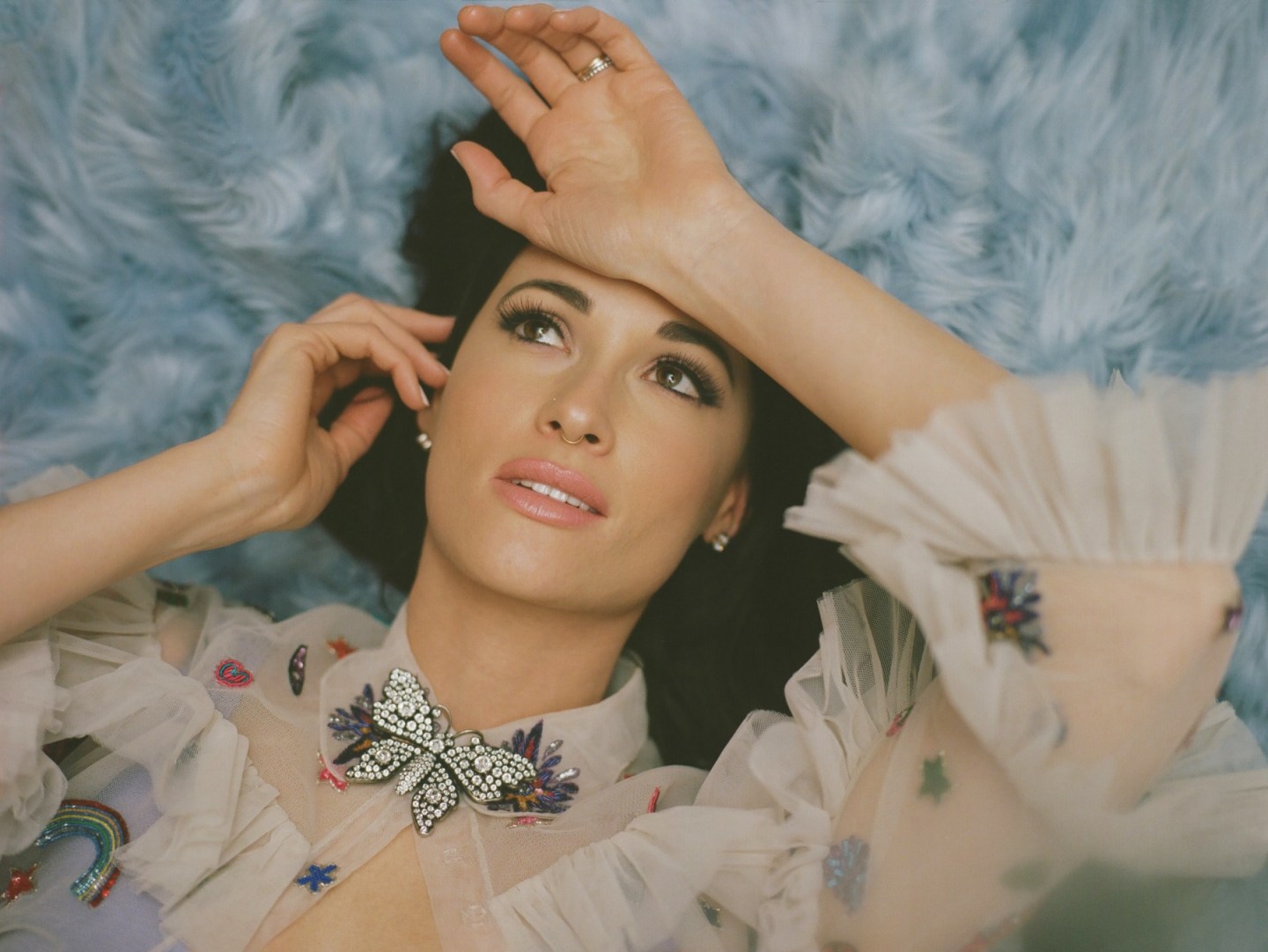 Kacey Musgraves opens Golden Hour with a full-body hug, like a blast of hot, fresh bread wafting through an open bakery door or a dreamy, orangesicle glow of sunlight beating against your eyelids. "Slow Burn" was the heart-warming, optimism-bringing antidote that lived with me throughout this year. During the desolate, midnight-hour train rides home in the car with my friend for a spontaneous road trip the weekend after a bad break-up; when I was feeling way down, because the world seems headed toward total destruction. In the moment, I'll gladly listen to Kacey telling me to look at some flowers. Cynics will say it's corny, to which I reply, "Yeah, but you're missing the point." Most importantly, "Slow Burn" pushes for and rewards self-indulgence, idle meandering, and doing "whatever feels good" — things hardworking people in the world should be reminded of more often. Life is long as hell! Might as well take it slow. —STEFFANEE WANG
6. Serpentwithfeet, "bless ur heart"
The best poetry encases a moment or feeling in amber, a quality that's been present in Serpentwithfeet's music since his debut. His voice shudders and skips over words like a perfectly flat stone darting across his heart's stormy ocean: it seems impossible, like it's defying physics, but it's happening right in front of your eyes. "bless ur heart" from serpentwithfeet's debut album soil feels like the song on which Josiah Wise is most directly reaching out to the listener. "When I give these books away will my ink betray me?" wary of losing control of something so personal – the love that inspires so much of his art – in the fog that any public artist must navigate. The way Serpentwithfeet lingers on each note can sound generous, as though he knows each millisecond he sustains is a gift. That magnanimity is born out at the end of the first verse, where he sets his music free so it might help someone else: "Boy, whoever reads about how much I adore you / I hope my words bring them something new, something new." —JORDAN DARVILLE

7. Tierra Whack, "Hungry Hippo"
If you can listen to this song just once, you're a cop. This was my most played song of the year according to one streaming platform, and it's no surprise because it deserves at least 17 spins per sitting. Each one minute song on the Philadelphia artist's game-changing album Whack World feels like sitting at a fancy restaurant, eating small portions of foods like "what the fuck, is this it? I NEED MORE." Luckily music is not food and you can just press replay instead of, like, trying to eat a meal twice on a full stomach. —JULIANA PACHE
8. Snail Mail, "Pristine"
One of life's most painful pleasures is having a crush, and no one understood that more this year than Lindsey Jordan of Snail Mail. "Pristine", the 19-year-old's declaration of infatuation, stands out as one of the best rock songs of the year. Over an irresistible guitar line, Jordan shows off her ever-sharpening lyricism with lines that depict with equal measure the agony and euphoria of really, deeply falling for someone who might not feel the same way: "Who do you change for? Who's top of your world? And out of everyone, who's your type of girl?" It's like Liz Phair and the last scene of a romcom had a baby and that baby was put on Earth to punch me in the face. "Pristine" is Jordan's best song to date, a brutal reminder of exactly what it felt like to have a crush at 19 and also in your twenties and for probably for the rest of your life. —OLIVIA CRAIGHEAD

9. Rosalía, "Malamente"
From its first pattering handclaps, it's not hard to realize that you might've stumbled on something special in "Malamente." Catalonia's nuevo-flamenco superstar Rosalía released the single at the end of May, swiftly grabbing the attention of flamenco devotees and novices alike for good reason. Amid an intoxicating swirl of traditional palmas and sinuous synths, Rosalía and her liquid, current-like vocals sing of broken crystals, eerie nights, and coral growing from her skin. "Malamente" was a compelling vision of what flamenco could look like at a maximalist, international level. For Rosalía, this meant a bullfight, but with angry motorcycles, a cluster of dancers in red tracksuits, and hooded penitents flying on nail-embedded skateboards – all images of brutal, fierce beauty captured in the accompanying video. It's a delicious, wicked world she paints, and after having this first dose, it's not hard to want more. —STEFFANEE WANG
10. BlocBoy JB & Drake, "Look Alive"
In a lot of ways Memphis rapper Blocboy JB's breakout hit "Look Alive" is representative of events that helped shape 2018: a viral dance created by Black youth being hijacked by corporations for commercial gain, another young rapper catapulted to the top of the charts with a catchy song, repurposed versions of Memphis rap classics by Three 6 Mafia, and Drake continuing to help bring burgeoning artists into mainstream consciousness.
"Look Alive" is a song that inspires bliss at its outset with Drake's ability to put his own spin onto the lullaby-like delivery of Project Pat. BlocBoy JB's stop-and-start flow helps usher the song into a new tempo. The song also serves as somewhat of a coronation for Tay Keith, a musical problem and a scholar, who went on to be one of 2018's most important rap producers. Looking back, there are two key things that "Look Alive" solidifies: that you can always revisit the past to masterfully translate its information to the present, and that you'll never be able to hear Tay Keith's tag without getting ready to blissfully let loose. —LAWRENCE BURNEY
11. boygenius, "Me & My Dog"
Boygenius is an indie-rock supergroup but it's Phoebe Bridgers that takes center stage over bandmates Lucy Dacus and Julien Baker on "Me & My Dog." Over simply strummed guitar the song charts the dizzy heights of a new relationship and the crushing low of a split, neatly wrapping hope and despair into one harmonious moment. Anyone who is regularly caught in their feelings will identify with the rapid emotional gear change captured here as a lonely-sounding Bridgers puts on a brave face to hide the cracks. By the end, her desires range from small ("I wanna hear one song without thinking of you") to lofty "(I wish I was on a spaceship") but her need for escape remains constant. Together, boygenius sound cavernous on this song, a stark contrast to the fragility of the verses and proof, perhaps, that people are better together than apart. —DAVID RENSHAW
12. Mitski, "Geyser"
Mitski's fifth album, the fantastic Be The Cowboy, opens with "Geyser." "Geyser" itself opens with an ominous organ before Mitski eerily glides into the song. "You're my number one. You're the one I want": It's reminiscent of a worship song in the ways she pledges wholehearted devotion to an entity that routinely causes suffering. In Mitski's case that entity is music, but the personal is universal, and it's easy to listen to "Geyser" and think of your own relationships to your own things.
Smartly shucking the classic verse-chorus-verse-chorus structure, "Geyser" builds and builds until, like a geyser, it bursts. "I will be the one you need. The way I can't be without you," she sings. In that moment the drums and the guitars come together in a crescendo that regularly makes me feel like my third eye has been opened.
This year it felt like there was a concerted push in certain areas of art to abandon detached irony in favor of passionate, bleeding heart melodrama. Mitski, along with A Star Is Born and Beyoncé's Coachella performance, was a symbol of the moment. With "Geyser", Mitski invites you into her home and asks you to stay for awhile and eventually you realize that her house looks a lot like yours, maybe just a little louder. —OLIVIA CRAIGHEAD
13. Drake, "Nice For What"
Maybe the most striking thing about "Nice For What," Drake's male-feminist anthem, is how little of Drake there actually is on it. When the song was released as a single in April, it felt like a thawing. The sped-up Lauryn Hill sample, the Big Freedia affirmations, and the gliding bounce beat, surprisingly courtesy of the floppy-haired, Southern Ontario phenom Murda Beatz, took center stage. Where much of Scorpion, and his catalog in general, is dense and navel-gazey, packed with every inane thought that claws through his head, "Nice For What" functions in almost the opposite way. For once, the Drake Show has a guest star, and it's a regular-degular woman. More importantly, it asks maybe the single most relevant question of the year: "You gotta be nice for what to these niggas?" —RAWIYA KAMEIR

14. Zedd, Maren Morris & Grey "The Middle"
The pop music machine is often exhaustingly transparent in its capitalist motivation. Find a hot young star, put her (it's almost always a her) on a track from a hot young DJ/producer/someone who is neither of those things but pretends they are, get that song on a commercial, bing bang boom everyone makes money. If the song is a smash hit? Well, that's just icing on the cake. You could look at "The Middle" cynically and notice that it did all of these things. Zedd famously tried out 14 different singers before finding country star Maren Morris to sing the instant classic vocoder-heavy chorus.
But if we remove that cynical gaze for a second – a hard task in 2018 – the fact is that Zedd and Maren Morris and The Grey and The Monsters and the Strangerz and Sarah Aarons made a perfect pop song. Morris's rasp, usually so at home on a country song, adds a dynamic texture that perfectly counterbalances the sleek production that has become Zedd's bread and butter. Looking back on the year, there was probably no song I loved hearing in every bodega, pharmacy, and Uber more than "The Middle." And there was definitely no other song that made better use of an axe sample. —OLIVIA CRAIGHEAD

15. Cardi B, "Be Careful"
This year, my therapist said something incredibly simple but profound, and it changed how I viewed all of my relationships: "You don't have to make space for people who haven't earned it." On the passionate second single from her debut album Invasion Of Privacy, Bronx rapper Belcalis Almanzar foreshadowed an inevitable breakup by weighing the pros and cons of staying with a dumpster fire of a man who doesn't deserve her grace. He also can't spell "New Orleans." In 2018, people are less likely than ever to get married and that's most likely because niggas ain't shit. It's gon' hurt me to hate you, but lovin' you's worse, Cardi declares, because love is not, and has never been, enough to stay in a partnership.
Cheers to a quick and happy divorce. —JULIANA PACHE
16. 03 Greedo, "Dibiase"
03 Greedo knew he might not be around in 2019. For well over a year, while he awaited sentencing on 2016 drug and gun charges, the Watts rapper recorded at a feverish pace, amassing song after song to release in his typical manner: lengthy projects that reward close listens with detailed stories about addiction, homelessness, love, sex, family, and day to day life in the Jordan Downs projects. But he couldn't have predicted the steep upward slope of his career trajectory in 2018.
Before Greedo turned himself in to serve a 20-year sentence in June, he released his official debut album God Level. Like much of the 31-year-old's releases, the album covers a panoramic range of emotion and "Dibiase" falls on the most carefree side of this spectrum. It's classic-sounding G-funk filtered through his eccentricity. Greedo is unmistakably rooted in the lineage of L.A. rap. But, while other artists in the region have been repurposing and recycling West Coast sounds from years past as of late, he's always looked forward. "Dibiase" falls in the same category of Greedo's catalog as "Sweet Lady" and "Mafia Business": songs that feel both grounded in the soil and untethered to the world at the same time. —BEN DANDRIDGE-LEMCO

17. Oneohtrix Point Never, "Babylon"
The willing surrender of our agency to algorithms is the anti-climatic, only-in-2018 conclusion to the defining anxiety of the 20th century: killer robots taking over. This is how the Terminator wins, not with laser rifles, but by listening to your iPhone so it can sell furniture ads on your Instagram feed. Our present is base and its borders are shrinking, and that context makes Daniel Lopatin's new album as Oneohtrix Point Never, Age Of, such a rousing, cheeky, and personal interpretation of the present and vision of the future.
The album's mythology surrounds A.I. gods who are fascinated by the fatal mistakes of the long-extinct human race. But "Babylon," a "cybernetic country song" and Age Of highlight, is very much of our present, both an indictment of a decadent society and a yearning for a shining city on the hill. Processed vocals (including jarring screams from Pruient), Angelo Badalamenti-esque synth bass, and sheer emotion – heart-swelling and glorious even by "Chrome Country" standards – combine for a strike that's messy yet precise. "Babylon" brings newness in a time of retrograde, and it's the beautiful, bitter tonic the singer/songwriter pantheon both needs and deserves. —JORDAN DARVILLE

18. Valee f. Jeremih, "Womp Womp"
Valee's breakout year was absolutely amazing to watch and "Womp Womp" is just another testament to how weirdly enjoyable his sound is. Fellow Windy City native Jeremih, who has been having a top-notch year in general (forget that Teyana Taylor tour debacle for a second), gives Valee a run for his money. Over sparse, slithering synth-bass and thumping kick drums, Jeremih drops off an irresistible, fun-as-hell hook. Valee clocks in on the second verse, and gets straight work — mimicking Jeremih's delivery on the hook, with some of that signature Valee-sauce we've come to love. A long way from the dominant, villainous-drill sound that has ruled the city for the better part of the decade, the song shows that this shit can knock just as hard, no matter how fun and weird it gets. "Womp Womp" also matters because Jeremih shows us that, as good as he is at singing, he might be a better rapp…..nah never mind. —WANDERA HUSSEIN
19. Davido, "Assurance"
In 2015, Davido paid Meek Mill a lot of money to guest on a single and to co-star in the accompanying music video, an aspirational kingpin drama. When I traveled to Lagos soon after to report a FADER cover story on him, much of our conversations focused on his, and his genre's, chances of finally making a major American crossover. We were in the midst of an afropop gold rush back then, and artists from Nigeria, Ghana, and beyond had their sights on new frontiers. Three years later, Davido has largely abandoned that strategy, instead betting on the classic-Naija sounds that helped him pop as a cross-generational star in the first place. And it worked! "Assurance," an earnest, idiomatic mid-tempo track centering his real-life girlfriend, is just one of several such anthems Davido has released this year, solidifying his status as the genre's preeminent, and most loved-up, musician. He doesn't simply use afropop tropes — sappy-sweet proclamations, stacked references to designer clothes — he flips them tenderly. Come for the melodic #relationshipgoals, stay for the inspiring insight about the value of being true to oneself. —RAWIYA KAMEIR
20. Lil Uzi Vert, "New Patek"
This year was frustrating for fans of Lil Uzi Vert. In January, the Philly rapper publicly aired out ongoing struggles with his labels, tweeting that he "never should have signed." But, even with no upcoming release in sight, it was still clear that Uzi was hard at work. Snippets of songs — teased by Uzi then ripped, remastered, and uploaded by dedicated fans — floated around all year. "New Patek," the only solo material that Uzi released in 2018, started as an Instagram dance clip, a testament to the rapper's savvy and his earnest appreciation of rising stars like 10k Cash. When the song dropped as a single, clocking in at nearly six minutes, it seemed like the antithesis of its very 2018 rollout. And, in some ways, it is: Uzi raps his ass off, showing off his technical prowess and a dizzying but incredibly satisfying song structure. He makes layered Naruto references, raps about being an octopus with diamonds on his tentacles, and, at the very end, trails off, leaving us with, "Yeah, that's it." For Uzi and his fanbase, 2018 was an exercise in staying composed, one that will pay off if we just have a little patience. —BEN DANDRDIGE-LEMCO

21. Robyn f. Zhala, "Human Being"
Robyn awoke from an eight-year slumber and saved pop. Her return album, Honey, is a banger, and "Human Being," with its heavy, pulsing drums, is its beating, fleshy, emotional heart. The song is, and this is not really an exaggeration, Robyn just chanting "I'm a human being," over and over again, so that every time I listen to the song I can only think: "I'm literally a human being lol LITERALLY I'M A HUMAN BEING!!!!!!!! I. Am. A. Human. Being." It grants a weird, exhilarating moment of hyper-self-awareness: noticing where I am, who I'm with, what my arms are doing, and that I probably look insane screaming along. But mostly, it drags my attention out of my brain, and into my surroundings; a brief moment of mortal absurdity and full-on existence. What relief. —STEFFANEE WANG
22. Key! & Kenny Beats, "Kelly Price Freestyle"
If you ask a Key! superfan, the Atlanta rapper never got his proper due. And it's true: he helped pioneer a wave of outsider rap in his home city, one that found its way into corners of the mainstream in roundabout ways. By his own admission, Key! himself was also partially to blame; sometimes real life gets in the way. So 777, his collaborative album with producer of the year Kenny Beats, felt like a moment of renewal, a new starting point for both artists. "Kelly Price Freestyle" is just one standout on an album full of hitters but it's probably the best example of Key! and Kenny bringing out the best in each other: sparse chords and percussion leave room for Key!'s tempo switches and "Hey bighead!" ad-libs. It sounds euphoric but measured — like a night where you had three or four drinks, saw all the people you love, and went to bed at a relatively reasonable hour. —BEN DANDRIDGE-LEMCO
23. Meek Mill, "Championships"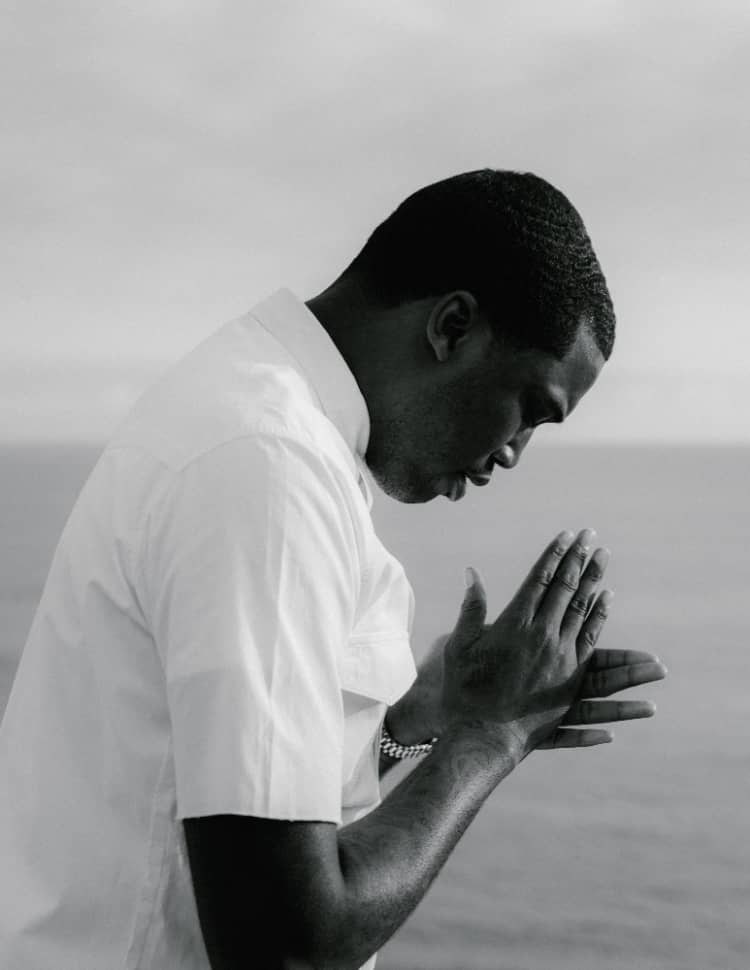 The reason people continue to stick around for Meek Mill is because, in flashes, the Philly native has always shared what the roadblocks on the way to the top have been like in emotionally-rich detail. On this year's Championships, he stood up to the criticism that his music prioritized flaunting over the vulnerable cuts that spoke to his audience's core by releasing his most balanced work to date. Still, being out on bail for a two to four-year sentence on questionable parole violations had a lot to do with the shift.
The album's title track is the culmination of every phase we've witnessed Meek go through. It goes from his time as an honor roll student, to a hypervigilant teen trying to heal emotional distress, to a man continuously finding himself weighed down by the path he took to leave the environment he came from. The track's sampled saxophone only bolsters Meek's energy, which he uses to discuss how the judicial system preys on the poor and the emotional toll prison has on human life. It's the kind of messaging you often hear in hip-hop, but it isn't always delivered by someone who's experienced it from every angle. —LAWRENCE BURNEY
24. Burna Boy, "PH City Vibration"
There's always a certain level of charm that's given off when an artist dedicates work to where they come from. Through their words, you can get a sense of the longing, the pain, or the pride they attach to the place. One of the year's most successful examples of transferring that kind of emotion is afrowave superstar Burna Boy's "PH City Vibration." The song is a tribute to the Nigerian artist's home city, Port Harcourt, and throughout, Burna gleefully bellows out local landmarks and places he connects with most. In a lot of ways, it's told like a victorious fable. Burna recalls his family's pastor telling him he was the chosen one as a youth. He then reminisces about his old stomping grounds, where children don't get to be children.
"PH City Vibration" is a story of resilience but even if you're not tapped into Burna's take on dancehall deejaying, the barrage of drums, bells, and horns will lift you into a place that's grounded in what spiritually feeds you — which most great music tends to do even if we're not always aware of it. —LAWRENCE BURNEY

25. Doja Cat, "MOOO!"
As we inch closer to an imminent global apocalypse, it's refreshing when we can take a break and feel good just for the sake of it. Doja Cat's "MOOO!," a catchy, sultry bop about cows provides soothing comedic relief to anyone having an existential crisis. None of this bullshit fucking matters, truly, and we all need frequent reminders.
Over the phone earlier this year, the Los Angeles-based singer-songwriter described her intention behind the carefree track: "I feel like music is really serious right now. There's a lot of political stuff going on. I needed a break from that kind of shit." Doja created the song and video in 12.5 hours after freestyling on Instagram Live. After its online release, the video quickly went viral. Her loyal fans heavily promoted her current discography in response, opening a dialogue about how quickly music can travel in 2018, the role of memes, and our obvious need for more lighthearted music. —JULIANA PACHE
26. Trouble, "Kesha Dem"
Dreka, Keisha, Felicia, lil' Tiffany
Isha, only type of hoe can even stick wit me

27. StarBoy f. Wizkid, Ceeza Milli, Spotless & Terri, "Soco"
Oya soco soco
Soco soco soco
28. Playboi Carti f. Lil Uzi Vert, "Shoota"
I got red shooters, I got blue

29. Bad Bunny, "Estamos Bien"
Hoy me levanté contento, hoy me levanté feliz
30. Soccer Mommy, "Scorpio Rising"
And I'm just a victim of changing planets
My Scorpio rising and my parents
31. Sada Baby & Drego, "Bloxk Party"
32. Young Thug f. Gunna & Lil Baby, "Chanel (Go Get It)"
She want Chanel, go get it
She want this Fendi, go get it
She want a Birkin, go get it
33. Lil Tracy, "Like A Farmer"
I've been fuckin' these sluts, but I love my wife (But I love my wife)

34. J Hus, "Dark Vader"
All the praise goes to the Maker
Auntie put rice in the container

35. Popcaan, "A Wha Suh"
Wha suh make them want fi get me out
Could a wuh suh make them want fi get we out

36. SOPHIE, "Immaterial"
I could be anything I want
Immaterial girls, immaterial boys
Anyhow, any place, anywhere, anyone
Any form, any shape, anyway
38. Galcher Lustwerk, "Wristbands"
39. Noname f. Phoelix, "Window"
Everybody think they know me
Don't nobody really know me

40. Casper, Nio García, Darell, Nicky Jam, Bad Bunny & Ozuna, "Te Boté (Remix)"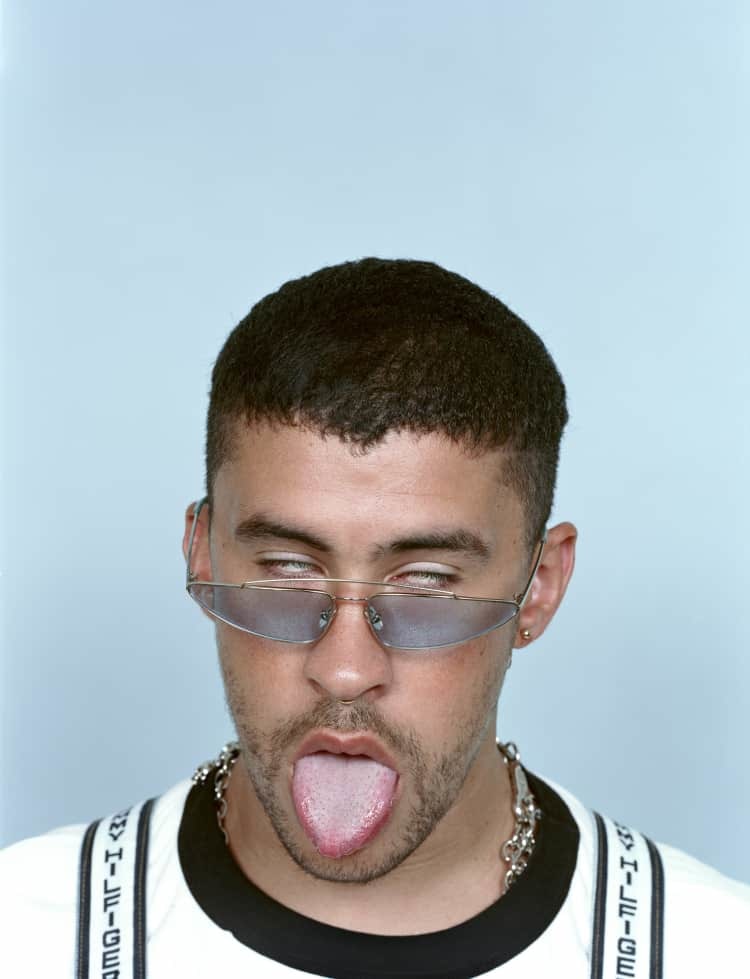 De mi vida te boté, y te boté

41. Mallrat, "Groceries"
I just wanna get groceries
I'll pray you wanna get close to me

42. Rae Sremmurd f. Juicy J, "Powerglide"
I was sliding in the Lamb with the powerglide
Slime-green paint, peanut butter inside

43. The 1975, "Love It If We Made It"
Jesus save us
Modernity has failed us

44. City Girls, "I'll Take Your Man"
Oh that's your man?
(I'll take your man), now he mines

45. Colin Self, "Emblem"
Left with no choice I
Split

46. Teyana Taylor, "Issues/Hold On"
This is deeper than you and other women, this is daddy issues
This is years putting up with the wrong type niggas
47. YBN Nahmir, "Bounce Out With That"
49. Ozuna, "Escape"
Yo quiero que conmigo tú te escapes

50. SOB x RBE, "Paramedic!"
Why it's hard for me to smile? 'Cause I seen a lot
You ain't really in the field, you just tweet a lot
If we ain't on the same page, you can kick a rock, bitch!


51. Rina Sawayama, "Cherry"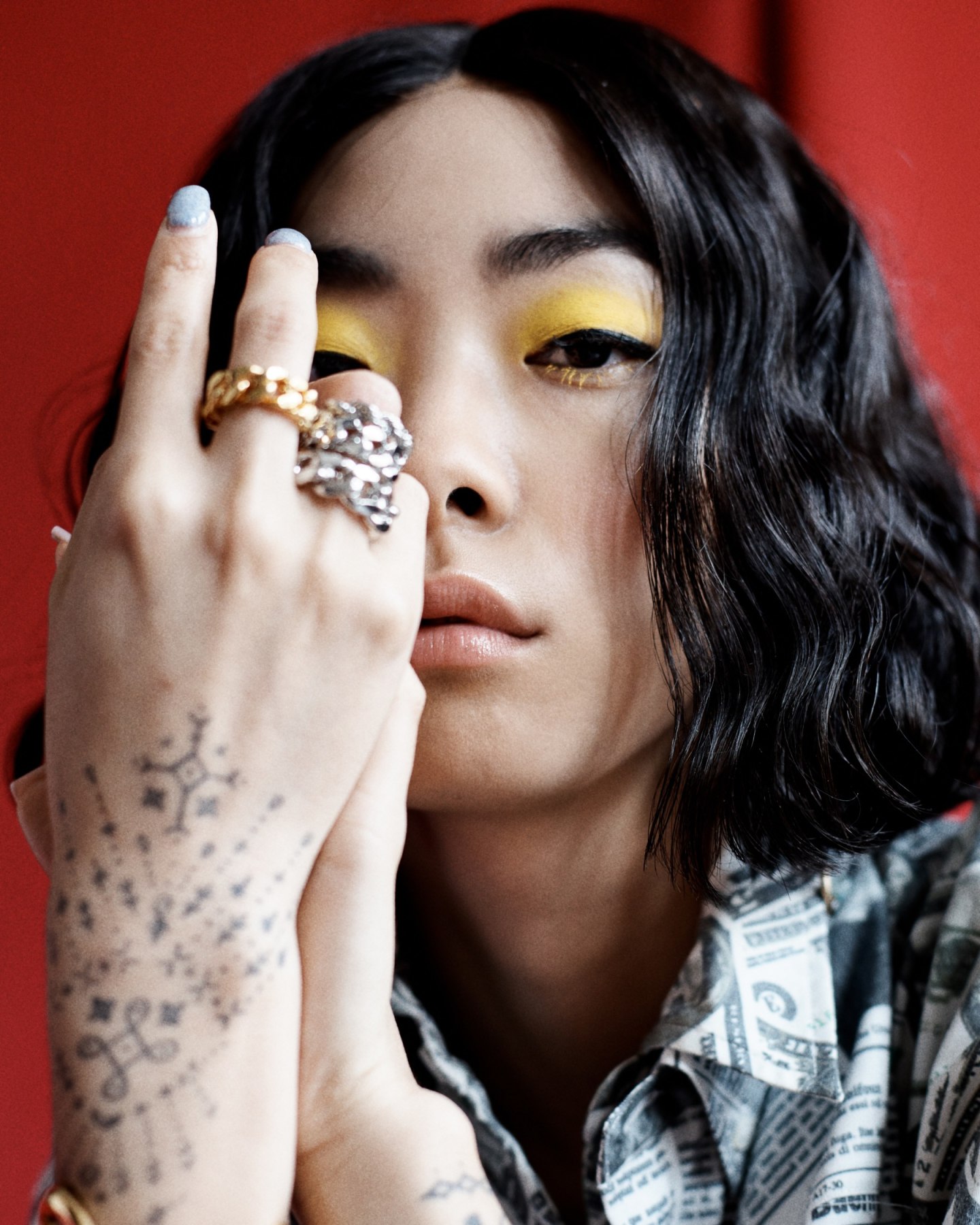 Down the subway, you looked my way
With your girl gaze, with your girl gaze

52. Mac Miller, "Self Care"
Self care, I'm treatin' me right, yeah
Hell yeah, we gonna be alright
53. Peggy Gou, "Itgehane"
혼란스러운 세상사 모두 잊게하네 (itgehane)
It makes you forget the chaotic worldly matters

54. Azealia Banks, "Anna Wintour"
55. Mason Ramsey, "Famous"
Yeah, I hope the first question people ask me
Is "how's your girl and how's your family?"

56. Travis Scott, "STOP TRYING TO BE GOD"
Stop tryna play God Almighty
Always keep your circle tight

57. Sahbabii, "Anime World"
Yeah, sharingan, rinnegan
Byakugan, tenseigan

58. Yves Tumor, "All The Love We Have Now"
You never had a dreamboat
Our cards weren't laid out

59. Black Belt Eagle Scout, "Indians Never Die"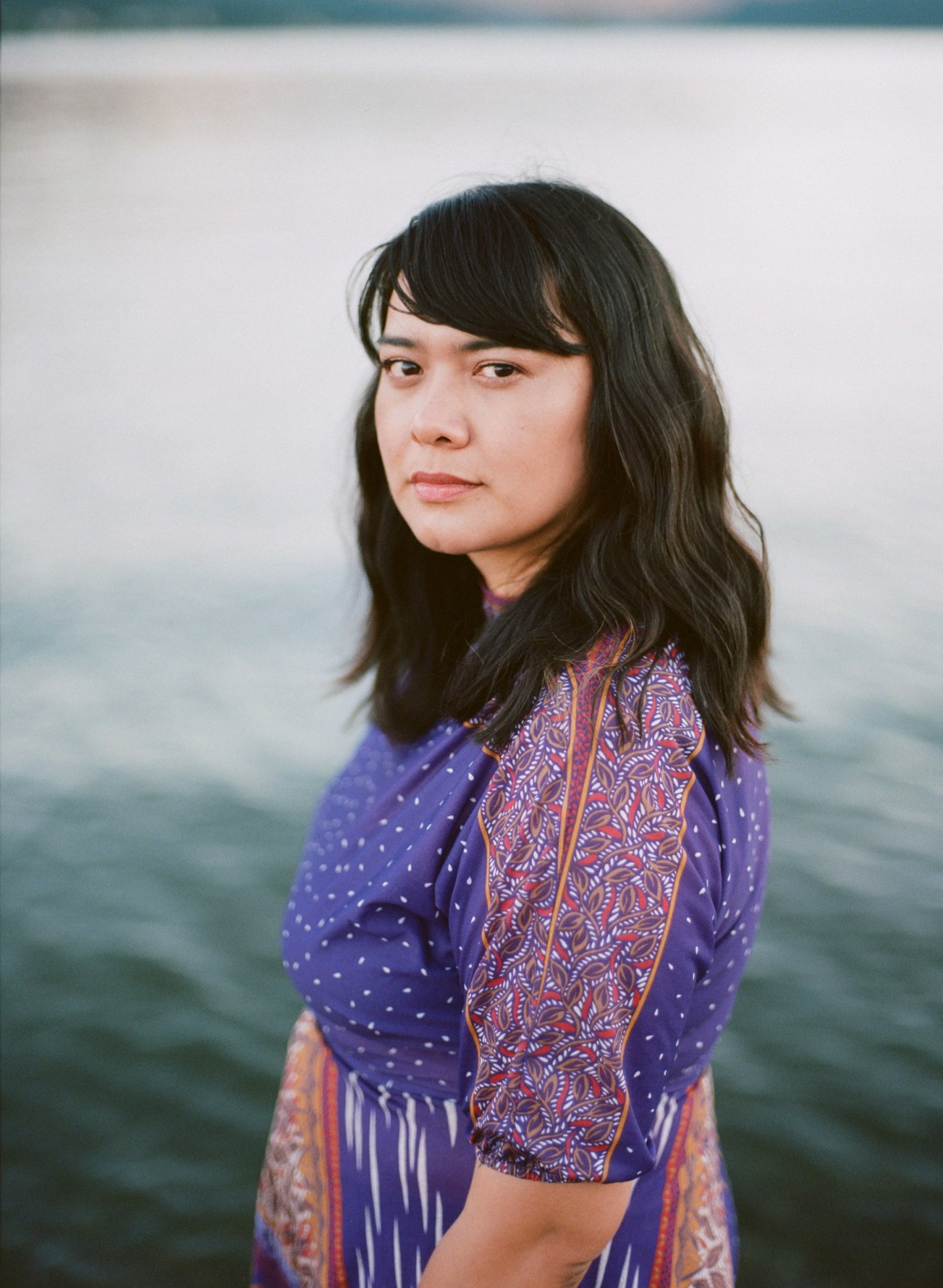 Do you ever notice what's around you?
When it's all right under our skin
60. Jay Rock, Kendrick Lamar, Future & James Blake, "King's Dead"
La di da di da, slob on me knob

61. Ashley McBryde, "Girl Goin' Nowhere"
And I can't find an empty chair
Not bad for a girl goin' nowhere
62. Gunna, "Top Off"
Fendi fur on my hat
I don't hang wit' no rats
63. Virtual Self, "Particle Arts"
64. Grouper, "Driving"
Today, the land is slightly wider than the sky

65. Roddy Ricch, "Die Young"
66. (Sandy) Alex G, "Fay"
Here they come knocking at my door, reereereereer

67. Matt Ox, "Zero Degrees"
And I'm lookin' at yo' neck, though
All them fake diamonds lookin' like a plastic window
68. Shy Glizzy f. Q Da Fool, "Rich Shooters"
In and out of jail, I swear them crackers drove me crazy

69. That Kid f. Slayyyter & Ayesha Erotica, "Dial Tone"
CALL 1-800-SLAYYYTER for a good time

70. Boosie Badazz, "Love Yo Family"
Sweet potato pie stepped on (Sweet potato pie stepped on)
(Ooh, Grandma did a thing)
Ooh, Granny put her feet in (Granny put her feet in)
71. Let's Eat Grandma, "Falling into Me"
You, me, this
Know wherever we go is the best place
72. Cola Boyy, "Penny Girl"
Penny, I need you
Your beauty should be televised

73. Christine and the Queens, "5 dollars"
74. SASAMI, "Not The Time"
It's not the time or place for us
But you said that you would save some space for us
75. Porches, "Find Me"
Think I'll go somewhere else
Where I can sink into myself
76. Dear Nora, "White Fur"
Ice waterfall blue
Glistening day, I'm walking in snow and sun

77. Kurt Vile, "One Trick Ponies"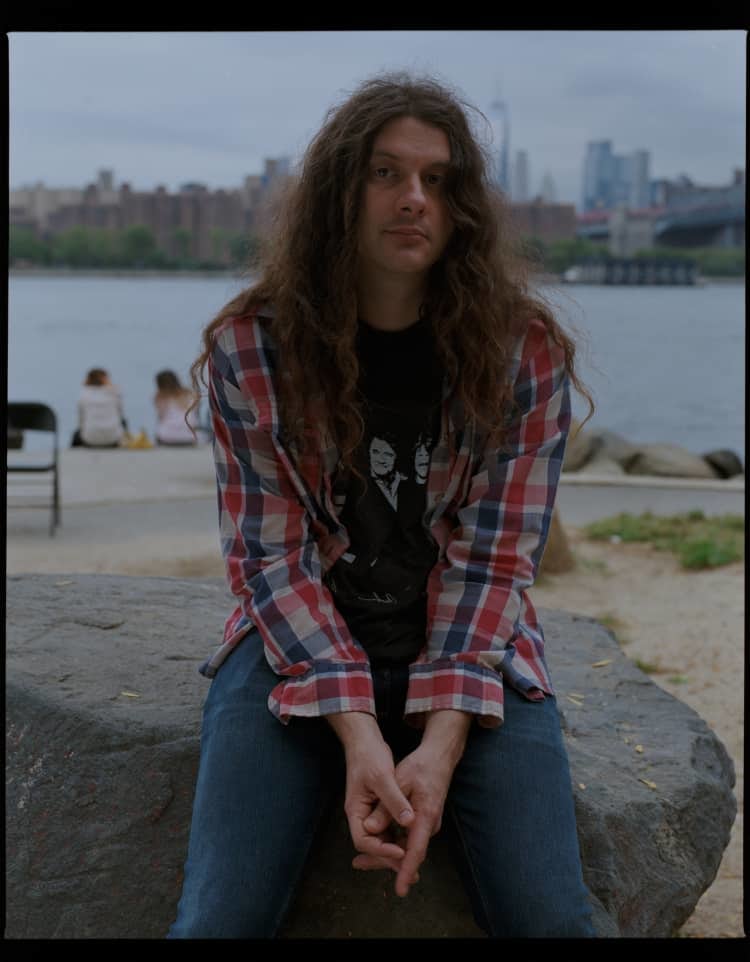 Some are one trick ponies, but we embrace 'em
'Cause I've always had a soft spot for repetition
78. Mariah Carey, "A No No"
Parlez-vous français? I said no
Lemme translate it I said no
I can say it en español
No

79. Dijon, "Nicos Red Truck"
It's strange how much can change in just a short time
It's strange I'm getting older, I'm afraid
80. Charlie Puth, "Empty Cups"
Just me and you and these empty cups

81. The Internet, "Hold On"
And when you're done just say enough
When your breath just can't keep up
'Cause it's bedtime baby

82. G Herbo, "Who Run It (Freestyle)"
It ain't happen, I wasn't there, your Honor
I was somewhere eatin' Benihana's
83. Lil Berete, "Northside"
Get our money, I wanna live lavish
I just wanna take my momma out em projects


84. Empress Of, "When I'm With Him"
I feel like I'm the outside looking in
When I'm with him
85.JPEGMAFIA, "Baby I'm Bleeding"
Laughing at these SoundCloud niggas trying to be us

86. Jennifer Castle, "Grim Reaper"
And, there, the majesty of turning
Flesh into the storyline
87. CupcakKe, "Duck Duck Goose"
88. Alex Zhang Hungtai, "Divine Weight"
[heavy cosmic instrumental]

89. GAIKA, "Crown & Key"
I'm in this for the immigrants, I'm rilin' up the villas
90. Blood Orange, "Charcoal Baby"
No one wants to be the odd one out at times
No one wants to be the negro swan
91. Payroll Giovanni & Cardo, "10 Years, 1 Summer"
Don't let the game take you under
10 years just to ball one summer


92. Channel Tres, "Controller"
Getcha ass up on the dance floor, girl you a maniac

93. ALLBLACK & Kenny Beats, "76 Buccaneers"
Ohhhhhhhh, so you the reason why my DM so busy
94. Lana Del Rey, "Venice Bitch"
It's me, your little Venice bitch

95. Unknown T, "Homerton B"
Baby bend ya' back and then dig it

96. Kelsey Lu, "Shades of Blue"
I'm not over you, not over you
But I'm over feeling shades of blue

97. Lil Wayne, "Dedicate"
You just countin' the money, I'm drownin' in money
Like, "Where the fuck is the lifeguard in this bitch?"
98. Jean Grae & Quelle Chris, "My Contribution To This Scam"
Girl 1: I mean, I just understand rap, like it's inside of me
Girl 2: Yeah, me too
Girl 1: Old-school, like, I so respect it. This is 2Pac on my shirt
Girl 2: I love him!


99. Kali Uchis, "After The Storm"
100. Lil Duval f. Snoop Dogg & Ball Greezy, "Smile"
I'm living my best life
I ain't goin' back and forth with you niggas