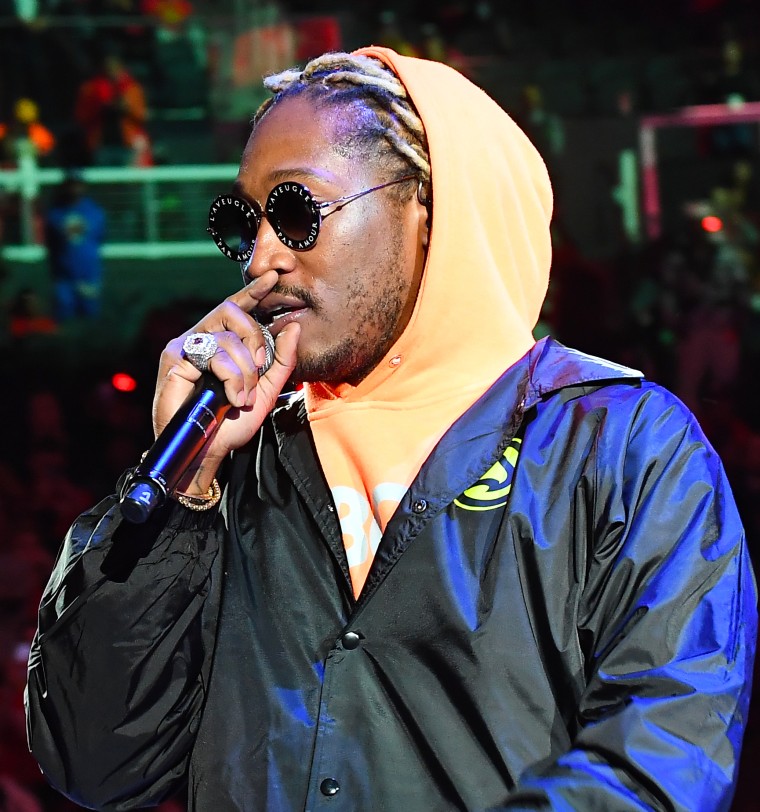 Future spoke about R. Kelly, with whom he recorded "Parachute" in 2012, during an interview with Power 106 on Wednesday. The rapper appeared to distance himself from Kelly, though shied away from condemning a man accused of multiple acts of sexual abuse outright.
Asked by host J Cruz if he would work with Kelly again following the Lifetime documentary series Surviving R. Kelly, Future said: "Man, who is that? I thought we had forgot about that."
He then went on to suggest that Kelly would "go away" and his music would be less popular if people stopped talking about him. "We giving it too much attention, you know what I'm sayin," he asked Cruz. "When you give things too much attention, they blow up. That's why he gon' blow up. That's why his music gonna do what it did 'cause y'all keep talkin' about it. Stop talking about it, it'll go away.
"There's just too many people talking about it, you know what I'm sayin. Behind the scenes, there's supposed to be things done how they're supposed to be done. Stop giving it negative attention, attention."
Check out the full interview below, the subject of R. Kelly comes up around the 9-minute mark. Future's new album The WIZRD is released on January 18. He follows Chance The Rapper and John Legend in speaking out against Kelly.