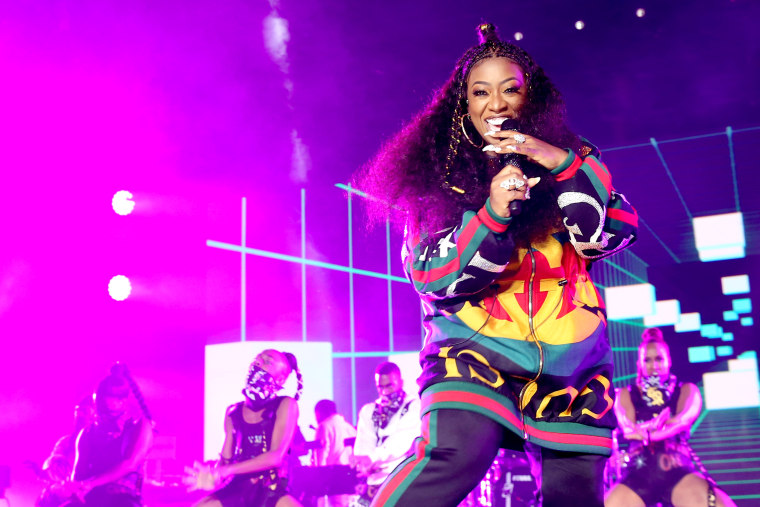 After the announcement of her nomination last November, Missy Elliot is set to be inducted into the Songwriters Hall of Fame, making her the first female rapper to do so.
As an artist, she has always stayed ahead of the cultural curve, particularly when it came to visuals, but has been the mastermind pen behind everything from her own music starting with her seminal debut album Supa Dupa Fly to crafting singles for everyone from Whitney Houston, Aaliyah, Beyoncé, Monica, Ciara and more.
Missy, along with Dallas Austin, Cat Stevens, Jack Tempchin, and Tom T. Hall, will be officially inducted in a ceremony on June 13 at the Marriott Marquis Hotel in New York City.
Thumbnail image via Bennett Raglin/Getty Images for Essence.