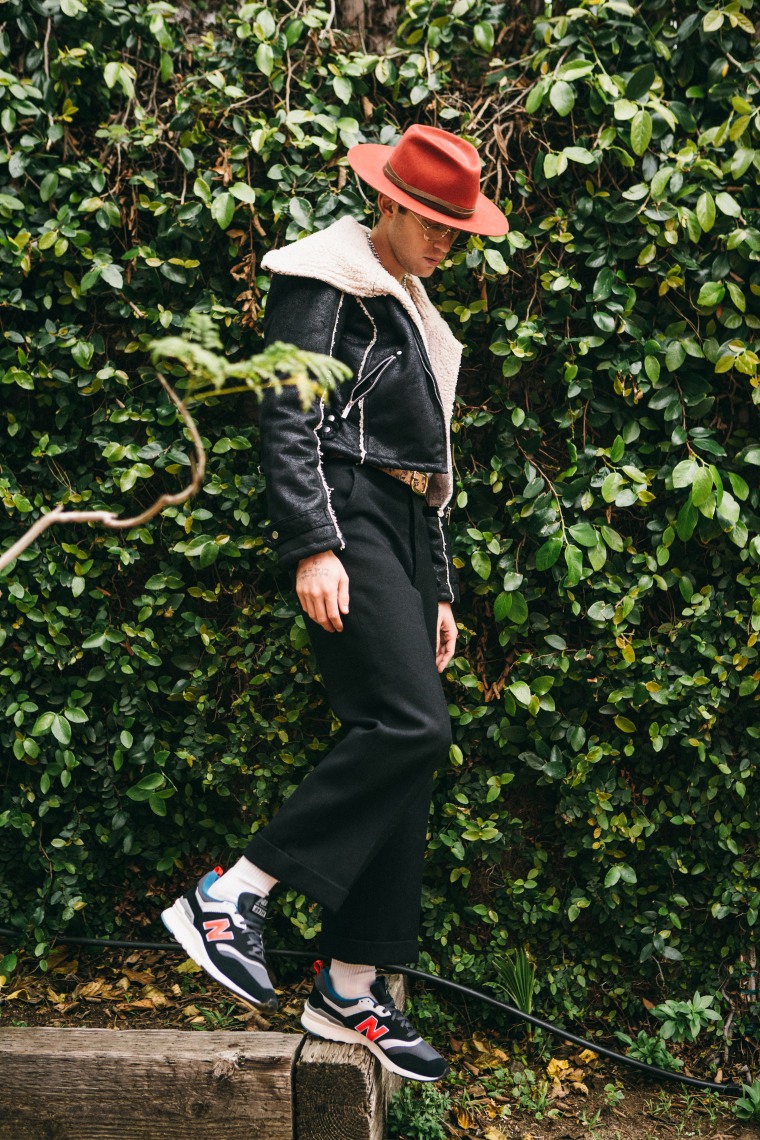 At twenty-five years old, Harry Hudson speaks with an elevated consciousness; his understandings of people and the need for personal connection are integral to his identity as an artist. Believing in its power to unify and heal, he creates music not only for himself but for others. The people that listen to his hard-to-categorize music are not just his fans—they are equals, and for Hudson, they become family. After being diagnosed with Hodgkin's lymphoma at the age of twenty, he has evolved into a thoughtful and versatile individual with a radiant sense of humor, his facets apparent in this conversation with close friend and artist Jaden Smith. The two are clearly comfortable with each other (making Smith the ideal interviewer), and respect each other's words, weaving in and out of quick, playful jokes and straightforward talk about Hudson's purpose and drive in life. As in his music, his voice is warm and soothing, even when he gravely considers how his love for music is tied with being human and being alive.
For our next Installment of "The Fearless Ones," a series co-created with New Balance to highlight artists who are challenging the status quo and fearlessly true to themselves, we showcase how Hudson defies the trends while defining himself. In the same way, New Balance has been unequivocally independent since its conception; they've never wanted to be anything other than themselves. As Hudson finds his footing as a growing artist, he speaks his truth, unafraid to address the stigma of depression and the importance of mental health, shedding traditional standards of masculinity in a market that promotes it. In his candor about his depression, what Hudson ultimately does is subvert the definitions of strength and fearlessness: in this world, it takes immense strength to be open, kind, and vulnerable. From him we can all take a cue.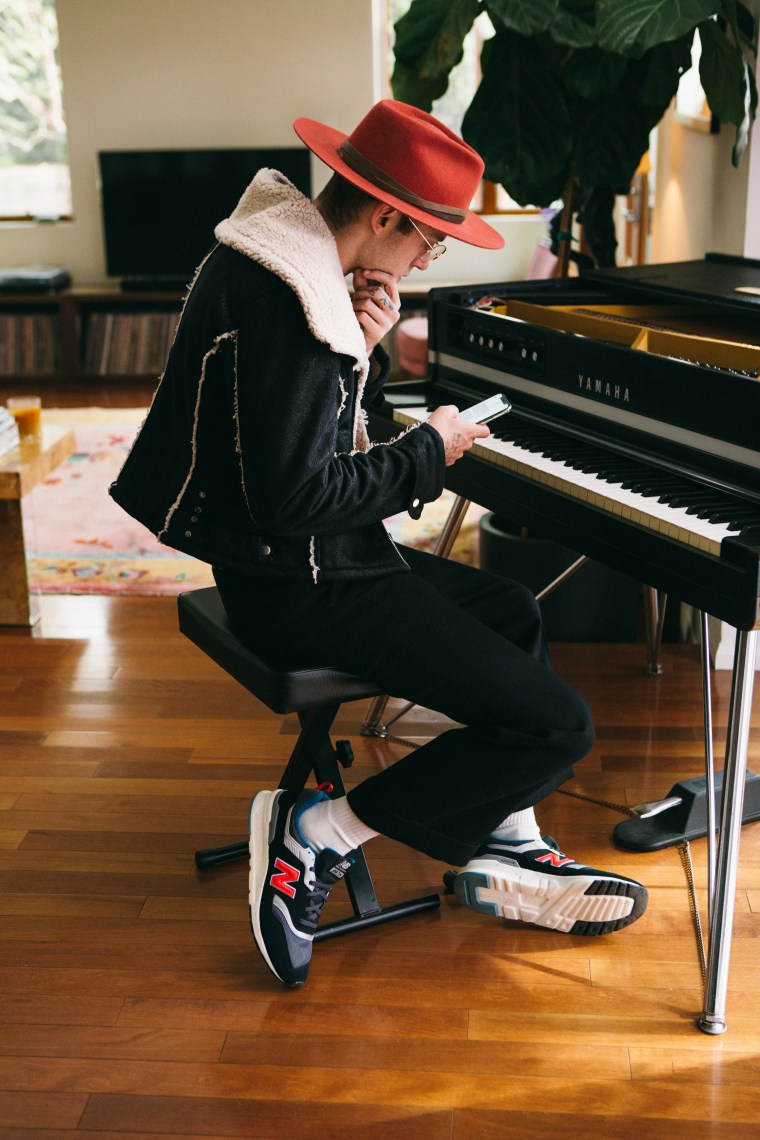 Jaden Smith: Let's just jump right in. I got a lot of questions for you. You know, you're one of my favorite artists.
Harry Hudson: I'm a big fan of yours, and I really appreciate that you're doing this. I'm very excited.
JS: Wow. So first question: How long have we been dating?
HH: [Laughing] Honestly, I'm not at liberty to talk about that.
JS: No really, I forgot.
HH: I don't know if you remember, but in the Karate Kid, your best friend's name is Harry.
JS: Oh wow, I only just remembered that.
HH: Ever since then, I think that's when I started to date you mentally.
JS: A hundred percent. OK, seriously, let's talk about music. You're working on new songs, and everyone's waiting. What's good?
HH: I just got off tour a couple weeks ago, which was my first headline tour of my first album. We're approaching the one-year anniversary of that album; we're about two months away. And I just released a single. You're actually on it.
JS: Are you serious? I heard you shot the music video but it's not out yet.
HH: Yes, I shot a music video for "Just Slide" featuring Jaden Smith, a song we just released. And the video is coming out in the next few weeks. And I just worked on my potential next single two days ago. I really want to release the next song around the end of March. And I'm just going to keep feeding people until I get back on tour. I'm excited to make music again. You know I've been on a little break since I've been traveling, so I'm excited to get back in.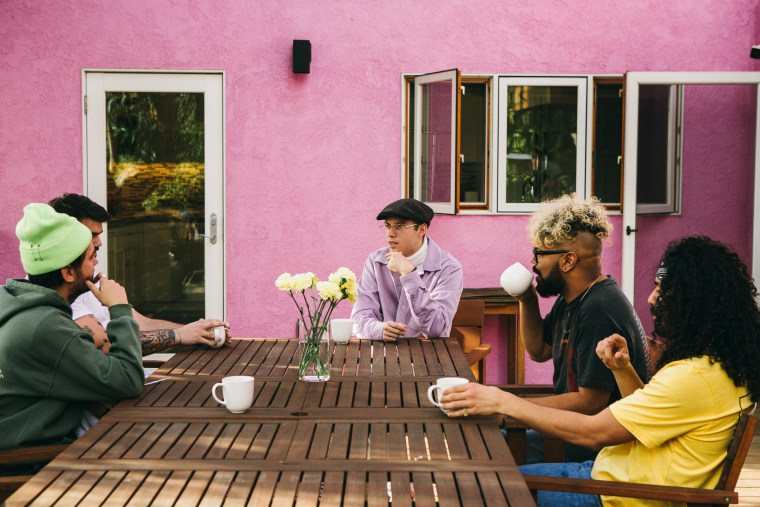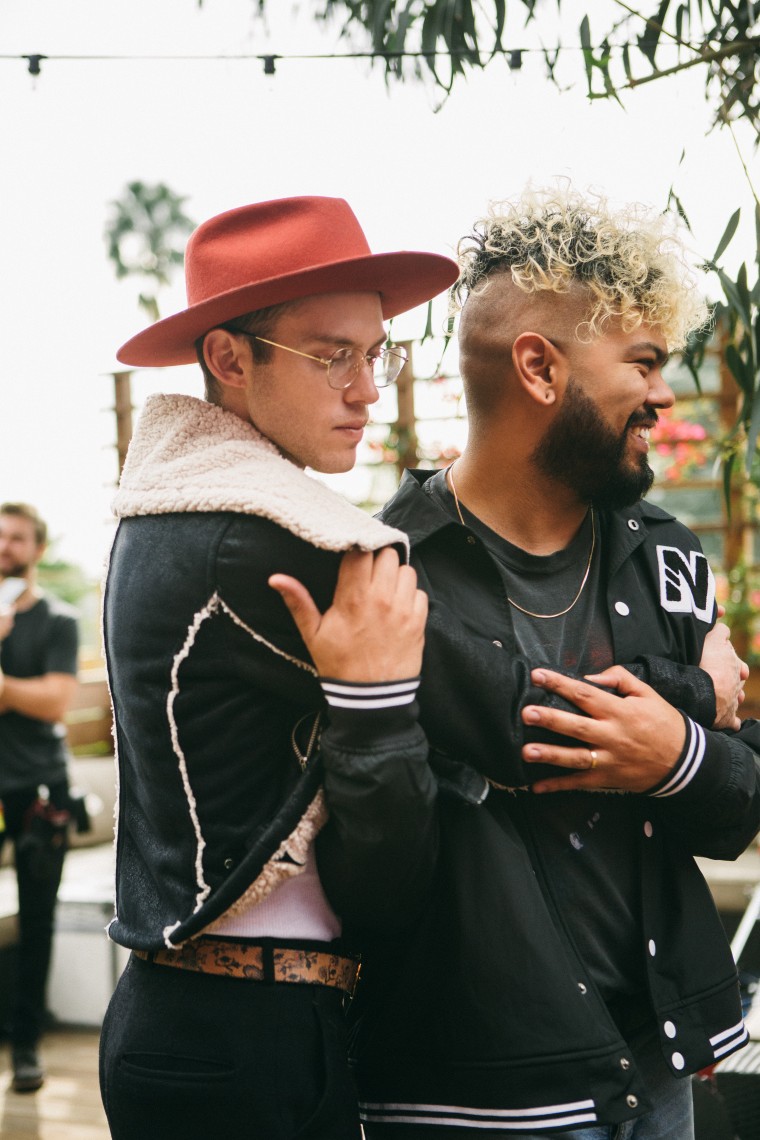 JS: When you're on tour, and when you're out there working on your awesome music, what other artists do you listen to? Are there any upcoming artists that you like, or what do you really listen to when you're getting in your zone?
HH: I usually try to listen to nothing but the noises in nature. And I really love the whole MSFTs squad—you already know what that is—I'm already listening to everyone on the squad that puts out songs.
JS: Facts.
HH: There's Hans Zimmer, "Baby Shark," and a lot of Cardi B, just because of what she represents right now in culture and how she stands up for politics. It's pretty inspiring.
JS: Yeah, Cardi B is the one. I really love Cardi B. I'll have my New Balances on, sprinting for miles, and I'll bump Cardi B.
HH: Exactly.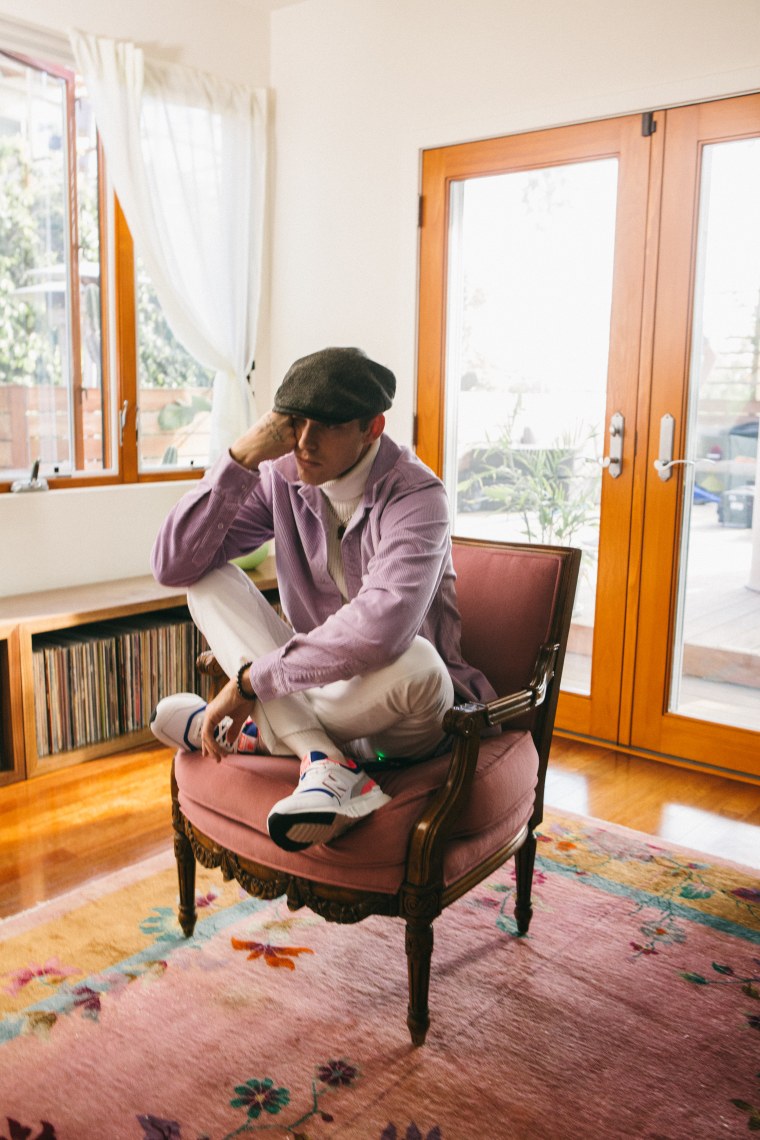 JS: One thing I want to ask you: You know I've been to a bunch of your shows, and your fan base connects with you in such a special way. You're one of the only artists I know that literally stays behind every time and meets every fan, talks with every single person that stays and gives them a hug. You get off the stage and go into the crowd during the middle of a set and put yourself in there, in other people's shoes. So with all those thousands of people you've spoken to, how does it make you feel when people come out just to see you and tell you stories about their life? What's it like to connect with people in that type of way?
HH: Honestly, it's just the most special thing in the world. And it kind of doesn't feel real. You know, we all love music, and sometimes we feel alone and misunderstood, unaccepted, or other people don't really get who we are or understand our pain. While I'm on tour, there are some people in the crowd that are there because they do relate to me, and they do feel like me. And they connect to my music, and I feel like I'm at home.
JS: You can feel the energy of the music and everyone in the room. And it's really powerful, for real.
HH: It's pretty much like when I'm on tour, that's my show. I'm inviting everyone into my home. And if you're coming into my home, I'm very accepting of you. I'm going to give you all of my love, and make you feel at home as well. That's the environment I like to create. It's me and everybody else, on the same level. We're all equal, and so I think it's just the most special feeling to connect with people out there, because that's the whole point of this world—human interaction and human connection . . . to build the people up around you.
I need to meet people who are inspired by my music, or like my music, and I need to hug them because it's like we're family. We all feel love, and we can connect whether I'm on stage or off. I just want everyone to have fun. Life is too short. People are in pain, and people are depressed. Just come out for a night, take an hour out of your night, and just enjoy your life. Take a little break and meet someone new.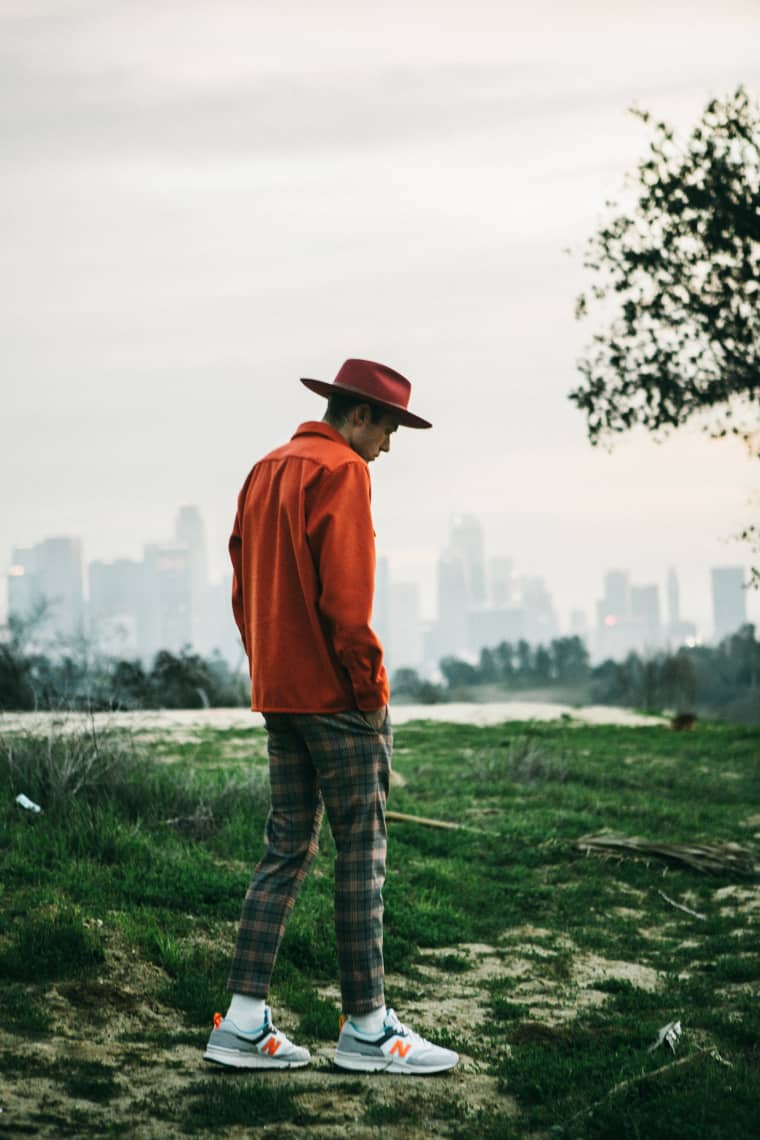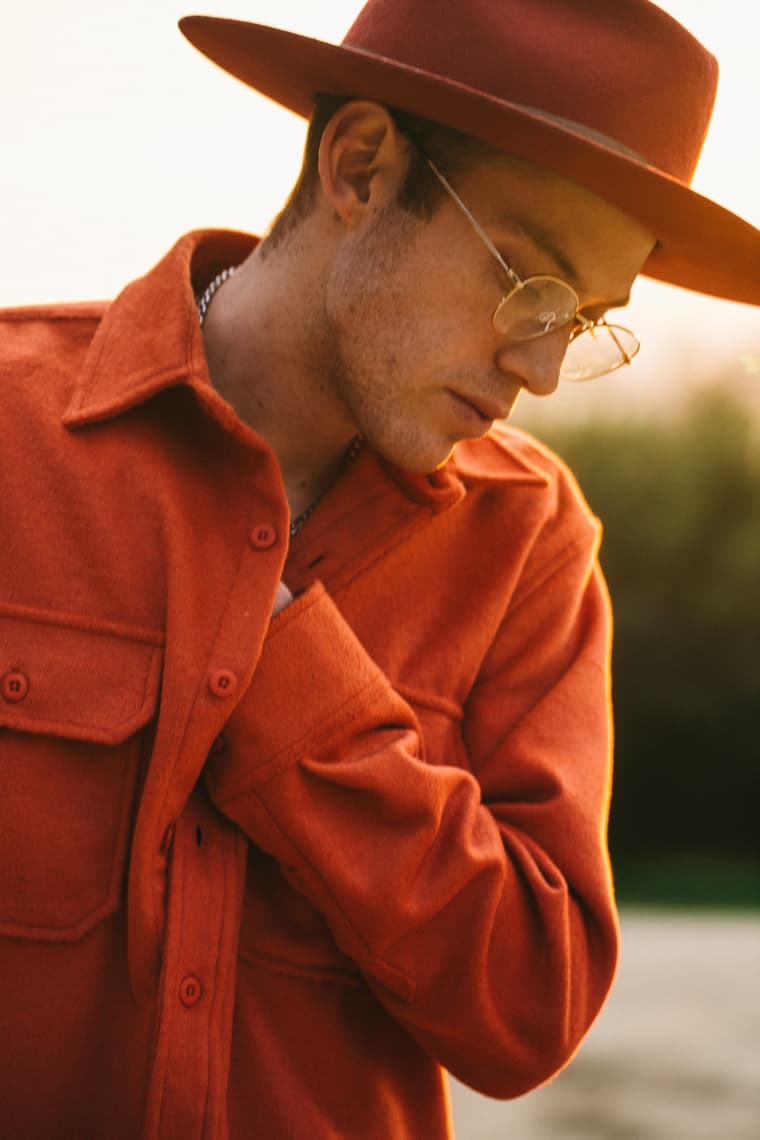 JS: So if an upcoming artist or producer is reading this interview, what would you say to them? Like to an aspiring artist with one foot in, one foot out, making music in their bedroom, what would you say?
HH: You have to be patient. It's about how passionate you are, and if you know that music is your calling. The world is an illusion, and so you have to accept that illusion. I feel like everything in this life is a dream, so it's just the way you want to live it out. If you're in your room and you want to become a producer or an artist, and you're struggling, just have the patience, believe in yourself, and keep doing it every day until you have a voice to speak out and a purpose behind being an artist or producer—what is the pressure or drive behind it all? We want to be something for a reason. Let go of the jealousy, ego, or envy that we all have, and realize how much your soul needs to create art. It doesn't come over night, and if you truly love it, stick with it. Because at the end of the day, we're all going to die, and as harsh as that is, you have to think about how you want to live and make your life significant.
JS: Absolutely. How long have you been making music?
HH: I would say for around five years . . . truly making music, understanding the process behind it and how to make a song, and all that. But I've been really into music since I was fifteen years old, so I guess ten years.
JS: In the past five years you've really found your sound. Because I know you've been working on music for a long time.
HH: Yeah, I feel like I found the sound two or three years ago. That's when I made the first album. But I put out music before, and I was trying to explore who I am as a person, as an artist, while making music with a meaning behind it. I always say if I make a song, how is it going to change the world? If something happens to me tonight, how is this song going to help someone else, and what is the energy I want to leave behind as an artist?
But I've been really inspired to make music since an early age because music is an escape from everyone. It gives everyone a tool to express their truest feelings when they don't know how to express themselves. So the idea of a song making someone cry or laugh, or feel angry or bring up a good or terrible memory—all of these frequencies—is why music heals and why I'm so obsessed with it. I want to make it knowing that it can heal someone. Because I got a second opportunity at life this time, and I'm not going to not make music for a purpose.
JS: Music is really everything; it's so special and I just continue to realize that as I go to the studio. One last question: Are we living in a simulation, Harry?
HH: Is this a trick question?
JS: Yes.
HH: Yes, we are.
To discover more fearless artists like Harry Hudson, check out The Fearless Ones playlist below.