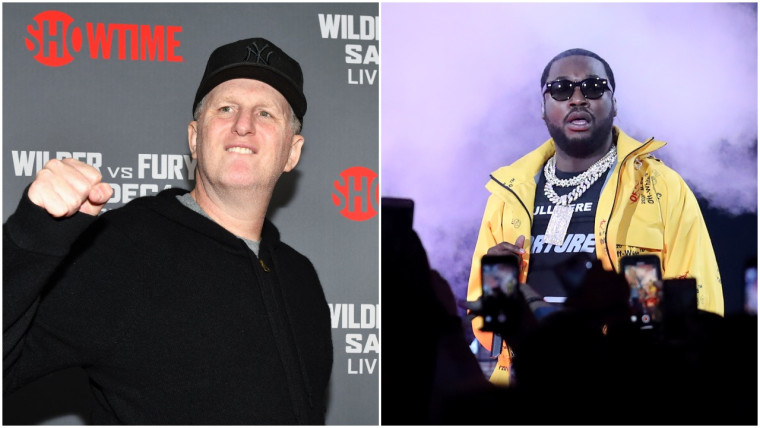 After leaving the Drake beef behind in 2018, Meek Mill has his sights set on a new and arguably more deserving target: Michael Rapaport, who provoked the rapper in a series of tweets following Meek's performance at the NBA All-Star game in Charlotte.
Rapaport clearly didn't enjoy Meek Mill's halftime performance: "Meek Mill, great story. Great look. Trash rapper. Sorry," he wrote at the start of a series of Twitter insults, including the claim that Meek "isn't even a top 20 rapper from Philadelphia." Read all of Rapaport's tweets at Consequence of Sound.
On Monday evening, Meek responded. "Aye @michealrapaport don't ever use the word trash when you speaking on nothing from our culture unless you tryna get trashed." Meek went on to produce a selfie he took with Rapaport at a previous NBA game. Read his tweets below via HotNewHipHop.