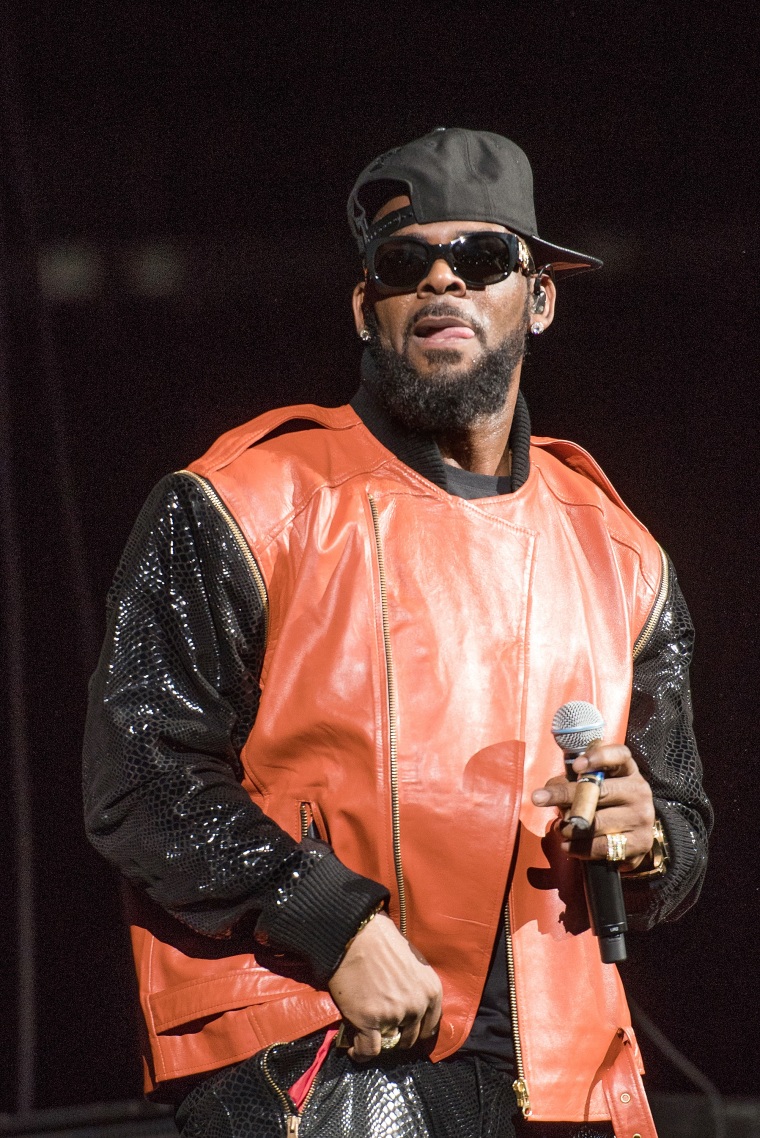 Two more women have come forward with claims of sexual misconduct against R. Kelly.
As Pitchfork points out, the women, named Latrice and Rochelle, shared their story while at a press conference held on Thursday. Their attorney Gloria Allred was also present at the press conference, and said that they'd be giving testimony to law enforcement.
Latrice and Rochelle allege that they were 16 and 15 respectively, when they met Kelly after a performance in Baltimore in 1996. At an after-party, they were given drugs and alcohol, and then taken to Kelly's hotel room. The singer arrived, after two of his associates instructed the teens to "pull up [their] dresses." Kelly then asked for a threesome, which Rochelle denied. He then proceeded to have sexual intercourse with Latrice — who says she "did not have the capacity to consent."
"When I met him, I was happy because I was young and starstruck," Latrice said. "However, now that I'm an adult, I feel hurt by what he did to me, when I was only 16 years old and under the influence of alcohol and marijuana, which was given to me at that party."
Last week, it was reported that Kelly could be facing a possible indictment, after an alleged sex tape that appears to show the singer sexually assaulting an underage girl was unearthed (and viewed independently by CNN).
Watch a clip from the press conference via TMZ here.