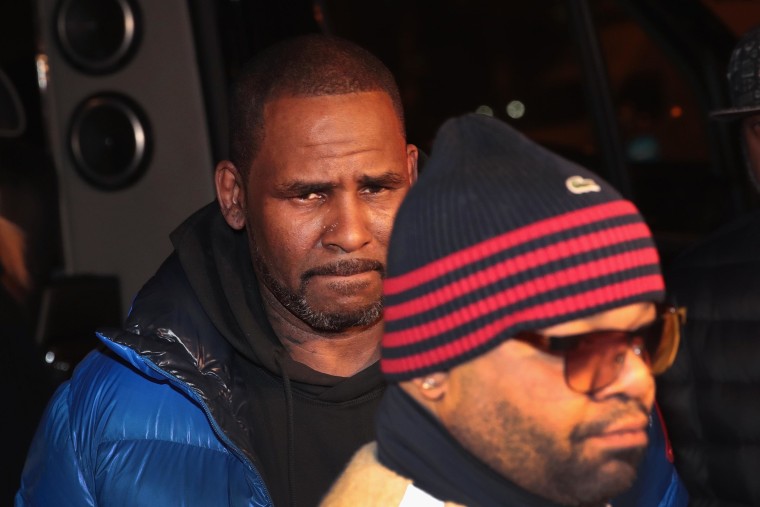 R. Kelly remained in jail on Sunday night after being unable to post bail. Kelly's attorney told reporters that his client is struggling financially and was unable to pay the required 10% of the $1M bond set by a judge on Saturday.
Kelly was indicted on February 22 on 10 counts of aggravated sexual abuse against four victims, three of whom would have been underage at the time of the alleged crimes, according to prosecutors. The following day a judge set Kelly's bond at $1M, $250,000 for each of the four victims in the case.
However, according to Steve Greenberg, Kelly's attorney, the R&B singer "really doesn't have any money at this point" due to "mismanagement," "hangers-on" and "bad deals." Greenberg remained confident his client would raise the money but clariified that he "doesn't have it sitting in the bank."
According to court documents seen by CNN, as of February 6 Kelly owed more than $169,000 in unpaid child support to his ex-wife. He is also reported to owe more than $166,000 in unpaid rent on his Chicago studio.
Kelly was charged with 10 counts of aggravated criminal sexual abuse in Cook County in a case involving four victims. According to the Chicago Tribune, three of those charges "referred to a minor between the ages of 13 and 16."
This marks the second time Kelly has been charged by Cook County prosecutors with a sex crime after he was indicted in 2002 on child pornography charges, alleging he had filmed himself engaged in sexual acts with a 13-year-old girl. In 2008, he was acquitted of charges. He denies the latest charges, too.