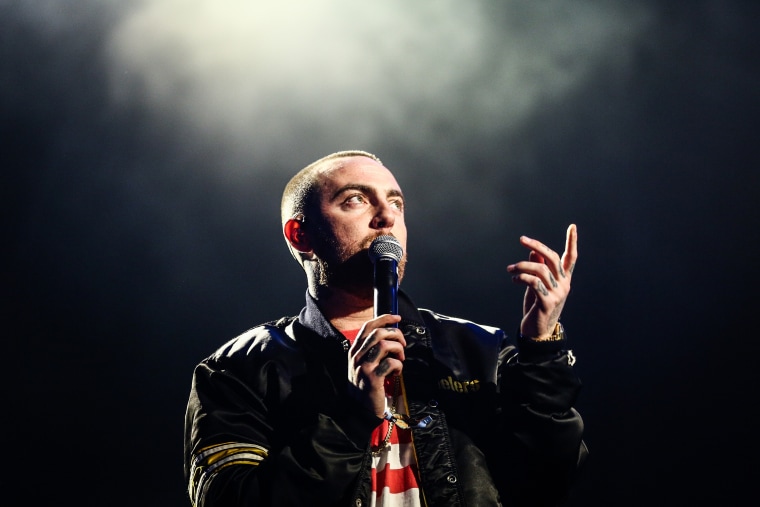 In February, Theolonious Martin claimed that Mac Miller and Madlib had begun recording music together for a project called Maclib before Miller's passing in 2018. The collaboration was confirmed in a statement posted Tuesday on Madlib's website Rappcats – the message says that the Maclib project is an EP, and that "there are no official plans" to release it.
Miller and Madlib began working together after Miller recorded a verse for the 2014 Freddie Gibbs/Madlib album Piñata. "By early 2015 Mac had batches of Madlib's beats and was recording songs," the statement reads. Over the next few years Miller would send the songs back to Madlib, who would play them during his live DJ sets.
Eventually, Miller got to see a clip of one such set, and texted Madlib's team: "My homie sent me a video of one of the joints me and Madlib did that he was spinning... Made me happy."
The project's title came from metadata contained in one of the songs Miller sent back. From the statement: "The song still doesn't have an official title, and there are no official plans to release the EP."
Mac Miller's final solo album Swimming was released in 2018, a month before the rapper died of an overdose. Below, you can watch a clip of Madlib performing one of the new songs with Miller at a recent concert.