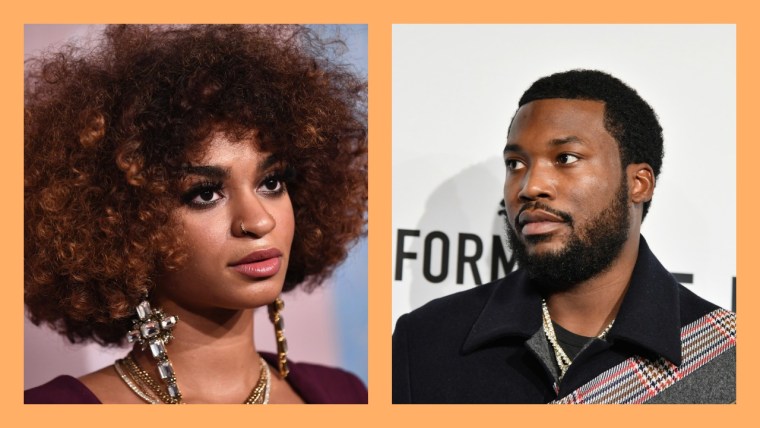 Buzzing Harlem rapper Melii announced on Thursday that she has signed with Tory Lanez's One Umbrella imprint. The news was received with a not-so-positive response from Meek Mill — who Melii has been touring with (and reportedly expected to sign with) in recent months.
As Genius notes, Melii has since given a bit of insight into why she chose not to sign with Meek in a series of deleted Instagram Story posts, sharing that she experienced a number of "uncomfortable situations" while touring with the Philly rapper.
Melii first shared that she left her opening slot on the tour due to some behind the scenes issues. "I got off tour because of a lot of behind the scenes things that were happening to me," she said. "I made sure to go out my way to do things that can help me stay with the team cuz I genuinely wanted to be apart [sic] of the family but it just didn't work out."
The rapper also claimed that she was unable to express her concerns while on tour, and ultimately decided to remove herself from any deal negotiations. "I never intended to snake anyone. If anything I tried to my best to work around many things that put me in uncomfortable situations," Melii said. "As a woman a lot of things I stood for weren't there so I took the high road [and] gracefully removed myself."
While also responding to criticisms from an Instagram user, the 21-year-old addressed an alleged situation during a recent tour stop where her spot was subsequently taken and given to Lil Uzi Vert. "I was behind the curtains where my mic was taken out of my hand [and] a grown man said to my face 'we can't find the mic' and gave it to Lil Uzi instead."
The FADER has reached out to representatives of both Melii and Meek Mill for comment.