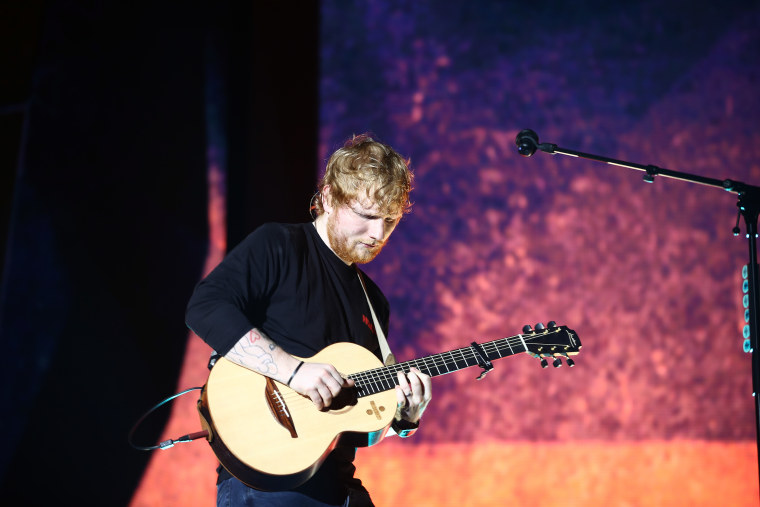 Last night, Game of Thrones returned from a lengthy hiatus for the premiere of its eighth and final season. Fans of the show might recall last season's cameo appearance from Ed Sheeran, who played an unnamed soldier serenading his Lannister comrades before battle. The backlash from his brief role was so strong that Sheeran deleted his Twitter after the episode aired.
Now, some keen eyes have pointed out that Sheeran's fate may have been divulged in last night's episode. The reveal came over a brief exchange between two of Bronn's anonymous lovers during an orgy: a ginger named Eddie "came back with his face burned off. He's got no eyelids now."
Sheeran later responded with a screencap of the exchange on his Instagram story: "Thanks @gameofthrones, I knew I was a survivor."