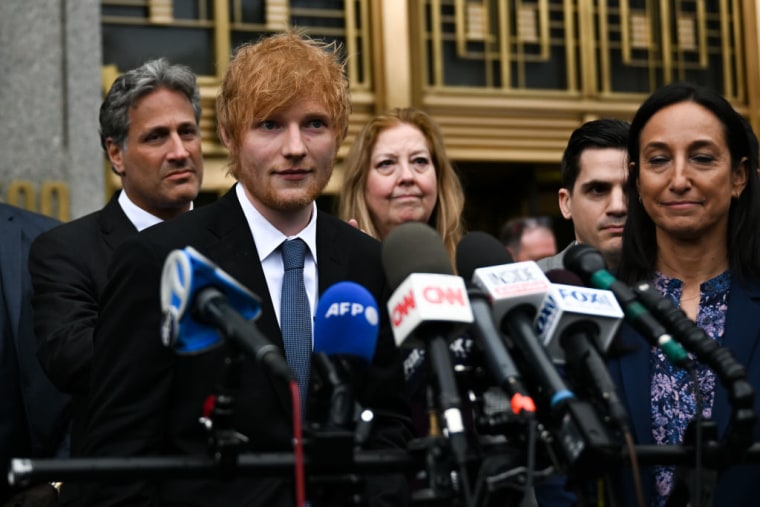 Last week Ed Sheeran was victorious in defending a legal case brought by heirs of the estate of Ed Townsend, a writer on Marvin Gaye's "Let's Get It On." A federal jury found that Sheeran didn't copy Gaye's classic song when he wrote his 2014 single "Thinking Out Loud," with Sheeran having previously stated he would retire from music if he'd lost the case.
Sheeran, who released new album - a day after the jury's verdict, appeared on CBS Sunday Morning this weekend, where he talked about the trial and how he believes similar cases will arise in the future due to the financial stakes on offer. Host Seth Doane began his interview by asking Sheeran about the case, with the pop star stating, "I just think it comes with the territory." However, he went on to make it known how unfair he felt it was that the lawsuit got as far as court given the nature of the complaint.
"There's like four chords that get used in pop songs," he said. "And if you just think mathematically the likelihood of this song having the same chords as this song—there's multiple, multiple songs—it's all the same four chords … you are going to get this with every single pop song from now on. Unless it just stops, which I don't think it does because it's a big money business to take things to court. But you can only get caught out if you've done something wrong, and I have not done something wrong. I used four chords that are very common chords to use."
Watch Sheeran's interview below.