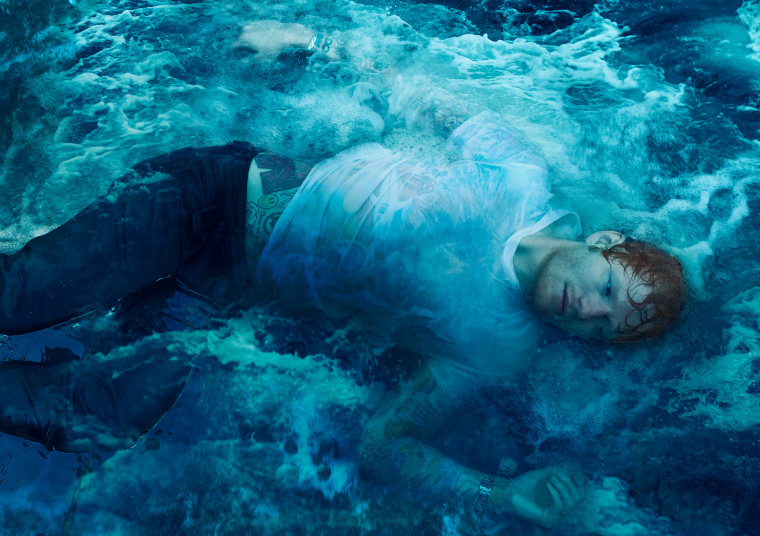 Ed Sheeran returned to the stand in a Manhattan federal courthouse yesterday (May 1) in the ongoing "Let's Get It On" plagiarism trial, wherein the English pop star is accused of stealing elements of Marvin Gaye's 1973 song in the creation of his 2014 hit "Thinking Out Loud." Questioned by his attorney Ilene Farkas on his plans if he loses the lawsuit, Sheeran suggested that he would quit music entirely.
"If that happens, I'm done. I'm stopping," Sheeran said according to the New York Post. "To have someone come in and say, 'We don't believe you, you must have stole it'… [I] find insulting… I find it really insulting to work my whole life as a singer-songwriter and diminish[es] it."
The lawsuit against Sheeran was brought by heirs to the estate of Ed Townsend, co-writer of "Let's Get It On." Over the course of the trial, Sheeran has claimed that the song was inspired by his grandparents and has played his guitar in court to compare "Thinking Out Loud" to songs written by Van Morrison.
Amy Wadge, co-writer of "Thinking Out Loud," echoed the Van Morrison influence in her own testimony. "Once we had written and Ed started playing it from the phone, we both said it was a Van [Morrison] song," she said. "It had the same sort of feel as a Van Morrison song."
The FADER has reached out to Ed Sheeran's representative for more information.