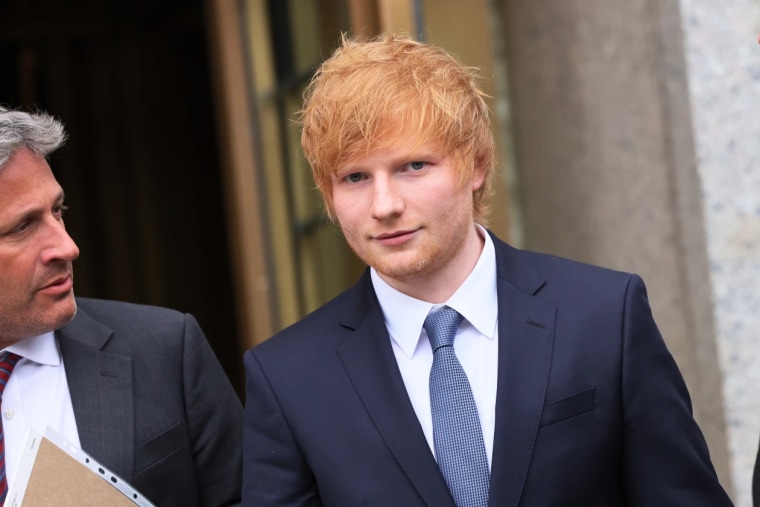 Ed Sheeran has emerged triumphant in a second lawsuit involving his music and Marvin Gaye's "Let's Get It On." Earlier this month a federal jury found that Sheeran didn't copy Gaye's classic song when he wrote his 2014 single "Thinking Out Loud."
On Tuesday, May 16, a district judge in Mahattan dismissed a second case brought against Sheeran, this time by Structured Asset Sales, a company owned by an investment banker David Pullman. The company, SAS, owns a portion of the rights to "Let's Get It On" having acquired writer Ed Townsend's share following his death in 2003. The first case was brought by members of Townsend's family, who also own a share of the song's rights.
The Guardian reports that in court SAS had alleged "the combination of the chord progression and the harmonic rhythm used in 'Thinking Out Loud' is substantially similar to that in 'Let's Get It On', and thus infringes the work."
However, much like in last week's trial, it was decided that the chord progression used in both songs is not unique enough to "Let's Get It On" and that there was no case for copyright infringement.
Sheeran still faces one further pending lawsuit from SAS, related to the finished recorded version of "Let's Get It On." Both sides are waiting to see if that reaches a jury trial.
Prior to Sheeran's initial trial he had claimed he would retire from music if the court ruled against him. His latest album, Subtract, was released on May 5.