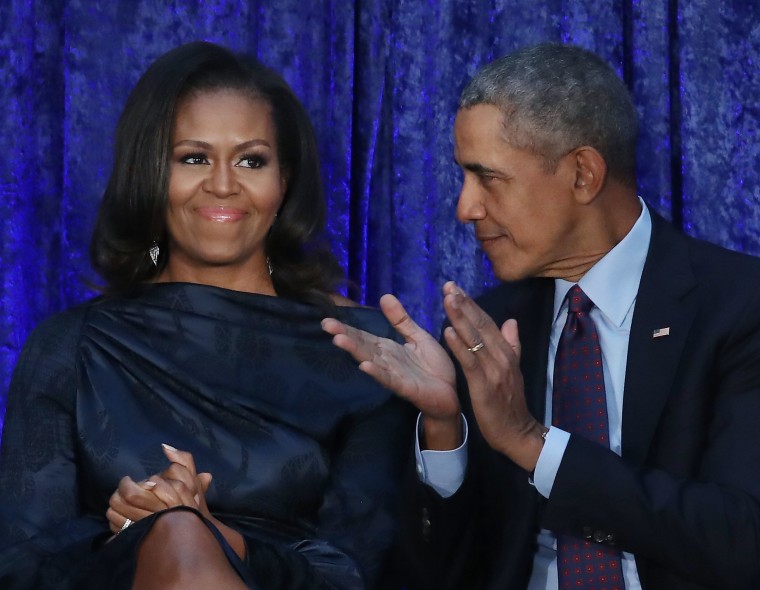 Former President Barack Obama and First Lady Michelle Obama have announced the first slate of Netflix shows from their production company, Higher Ground Productions, according to a report in The New York Times. The couple's Netflix deal was announced in May 2018.
The seven projects included scripted series, documentaries, and a biopic of slavery abolitionist Frederick Douglass. The scripted series will include Bloom, a show following people of color in post-World War II New York City; Overlooked, a show about unreported deaths in The New York Times, and a program based on the book The Fifth Risk: Undoing Democracy by Michael Lewis. A number of documentaries are in the works as well: American Factory follows the story of an Ohio factory opened by a Chinese billionaire, and Crip Camp tracks America's disability rights movement. Finally, Listen to Your Vegetables & Eat Your Parents will teach young children "the story of our food."
According to the Times, none of the Obama's shows will directly target the Trump administration.
Michelle Obama was selected as one of Time's Most Influential People of 2019. Her profile was written by Beyoncé.