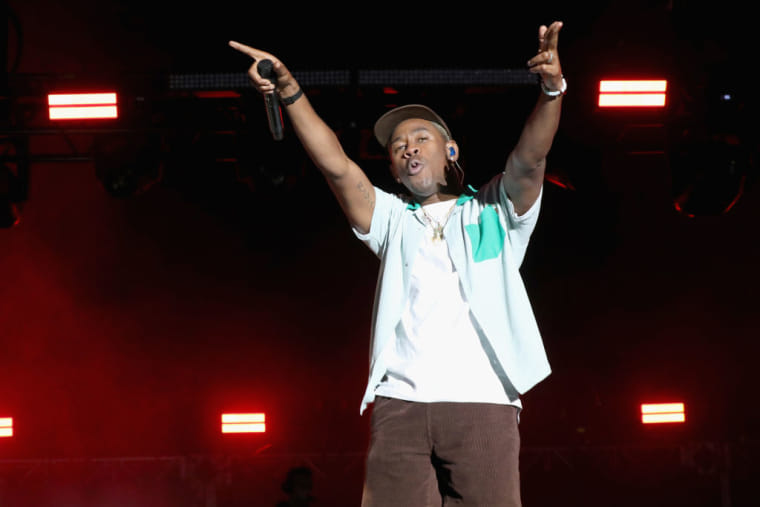 Tyler, The Creator has announced details of two London shows. He will perform at the O2 Academy, Brixton on September 16-17. The two lives dates were announced on Monday with Tyler stating that tickets will go on sale on Friday, May 24.
LONDON: Sept 16/17 O2 BRIXTON ACADEMY - on sale friday

— Tyler, The Creator (@tylerthecreator) May 20, 2019
The Brixton shows will be Tyler's first U.K. dates since 2015. He was banned from entering the country by the British Home Office, who cited his music's lyrical content, alleging they "foster hatred with views that seek to provoke others to terrorist acts." The then-Home Secretary, Theresa May, is now Britain's Prime Minister.
No official statement regarding a change to this ban has been revealed at the current time. The Guardian reports that the ban, which was originally imposed for three to five years, has expired. A spokesperson for the Home Office declined to comment.
Speaking in a 2018 interview, Tyler said his team were working on overturning the ban. "It is what it is. But hopefully it will get figured out," he said at the time. "It happened. Now we're figuring out how to un-happen it. When it does un-happen, we need to make people aware to make sure that it doesn't happen again, if people give a fuck enough."
On Saturday, one day after the release of his new album IGOR, Tyler attempted to play a pop-up show in south London. However, the show was called off by police who feared the rush of people gathered to watch him had become "too rowdy."