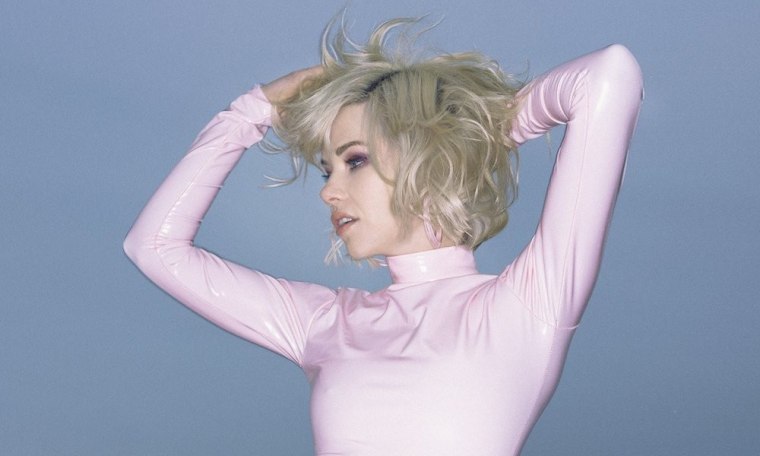 Carly Rae Jepsen's entire career has been subject to loaded, persistent prefacing. Instead of her music being good, it's always described as actually good, as if her radical sincerity must be countered with cynicism. On her breakout LP, Kiss, music fans didn't take her seriously. On its follow-up, 2015's Emotion, they realized they hadn't been taking her seriously. In the four years since its release, her music has been over-intellectualized to the point of almost eclipsing its core mission: Jepsen doesn't want you to think about desire, she wants you to feel it.
Dedicated is Jepsen's fourth album, but it's been voraciously anticipated as if it were the follow-up to a groundbreaking debut. It would be impossible to swiftly satiate all of the niches that Jepsen's fan base now encompasses — the r/popheads, the critical listeners, the casual listeners — but Dedicated aims to please. For the most part, it succeeds.
Apart from "Now That I Found You" and "Party For One" (the latter of which is relegated to a bonus track slot), none of Dedicated even attempts to strike the same colossal urgency that has characterized Jepsen's biggest songs. This is, for the most part, a good thing; it makes room for some of her most refined work yet. Consider, for instance, the champagne-corked opener "Julien," a squelching disco number with its sights set on one who got away. "I've been all alone, on my own. Every single night I pray," Jepsen sings, nearly enunciating "pray" as "pay." It's totally desperate, and an undoubtable god-tier banger.
"Julien" offers a bracing specificity not afforded to most of Jepsen's catalog. As a songwriter, one of her strengths has been delineating lyrics so broadly that they can encompass any listener's experience, done so at the cost of clearly defined personality. But "Julien" is not a song about a "you," or a "me," but rather a singular experience of Jepsen's own that she refuses to give up on. It's these kind of instances on Dedicated, where her identity persists through the pop veneer, that are the album's most worthwhile.
There are many of these moments, mostly in its remarkably fun first half. "No Drug Like Me" sways and swells with dynamic narcosis. It's nearly as primal as "Want You In My Room," a blunt detailing of Jepsen's desires. Jack Antonoff goes full Jack Antonoff on the song's production, and it actually works here — animating the beckoning lyrics without overblowing their inherent intimacy. There's a strange shimmy to "Everything He Needs," which finds Jepsen flexing her theater kid chops. That Dedicated's most overt pop cultural tie-in is a flip on Harry Nillson-via-Popeye speaks volumes about how fun and inventive Jepsen can be when she trusts her more gonzo instincts.
By contrast, the album is less successful when it aims for a more broad appeal. "Too Much" is lyrically intriguing, a self-aware acknowledgement of how Jepsen can go overboard in all facets of her life. But for a song about excess, it offers too little, with its restrained, one-note execution. Similarly, "The Sound" sounds engineered to get stuck in heads, only to build into a let-down of a chorus. These songs are perfectly palatable, anonymous enough to work their way into lite trop-pop mixes and rake in the play counts. There's just not a whole lot of flavor.

Jepsen has said that, as she did for Emotion, she wrote close to 200 songs for Dedicated over the past few years, crafting tunes in California, New York, Sweden, and Nicaragua. From that pool of songs, the tracklist was eventually culled down to 13 (excluding bonus tracks). The downside of this is that Dedicated does, at times, forgo cohesion and feel like a compilation. It doesn't even include the song the album was named for (although Jepsen has suggested that she has more than enough scraps for a Dedicated Side-B).
The album caps off with "Real Love," the first acknowledgement of the harsher world outside of Jepsen's lovestruck cloud, where "we're getting good at lying" and "no one's saying what's keeping us all awake at night." It's a sobering moment that almost grounds everything preceding it, before setting off in a M83-esque skyward blitz. Dedicated ends with Jepsen reinstating that she doesn't know a thing about real love, but she wants it anyway. She doesn't have the answers we want from her, but maybe if we all sing along, we can inch a little closer to that great epiphany.