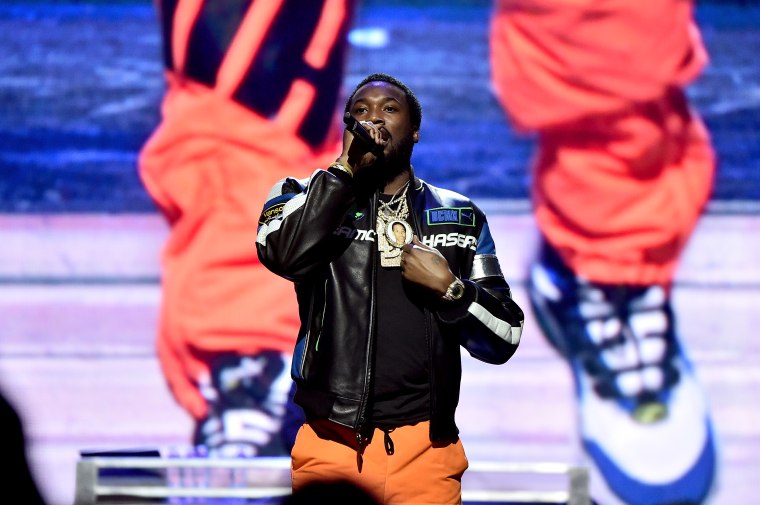 An attorney for Meek Mill will file a lawsuit on behalf of the rapper against the Cosmopolitan Hotel in Las Vegas for defamation and discrimination. A representative for Meek Mill confirmed the news, first reported by TMZ on Tuesday, in an email to The FADER.
On May 25, Meek Mill was turned away by security at the Cosmopolitan as he attempted to enter to attend a Mustard concert. In a video posted by Meek Mill to social media, one of the guards says: "At this time, based on the information we have, we're refusing to do business with you." Meek then claims the guards told him he would be arrested if he entered the hotel.
Meek urged anyone working in hip-hop to boycott the Cosmopolitan, calling the hotel "racist as hell" in one Twitter posting. "If you come from our culture you should never step foot in the cosmopolitan hotel," he wrote, adding "something really has to be done in Las Vegas what they doing to black people!"
The Cosmopolitan claimed on Monday that Meek was turned away as the club had reached capacity. Meek Mill's lawyer Joe Tacopina called this statement "outright false" and blasted the hotel's conduct as "deplorable." Tacopina also claims the Cosmopolitan has a list of Black performers banned from the hotel "for no other reason than their culture and skin color."
A spokesperson for the Cosmopolitan did not mention capacity concerns when reached by 3 Las Vegas News on Saturday, only stating that "our guests' safety and security always remains our top priority."